Post Malone "Hollywood's Bleeding" Review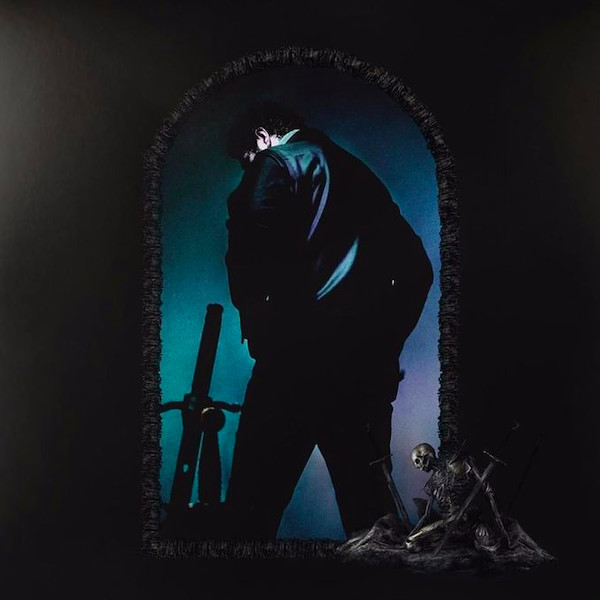 This Sept. 6, Post Malone released his new album Hollywood's Bleeding and currently has 14 of his 17 songs of the newly released album on the Billboard Hot 100! Though it is hard to say if this is his best album since Beerbongs and Bentleys, his last album, was nearly the same level of captivating. Post Malone definitely did not disappoint with this release. 
With features from artists like DaBaby, Future, Halsey, Meek Mill, Lil Baby, Travis Scott and somehow Ozzy Osbourne, it's hard to call this album anything but a smash hit. The following are the ones that made it onto the Hot 100. The songs that unfortunately did not make it on to the Hot 100 are "Internet," "I Know"  and "Myself" but they are all definitely worth looking at. 
As of Sept. 26, coming in at number 77 on the Billboard Hot 100 is "Allergic." The song was enjoyable with an exception of the chorus. As most songs are nowadays, the lyrics describe his feelings of missing a girl and is overall pretty catchy. However, in the middle of the chorus, Post stops singing for a second and proceeds to yell "I like that" into the microphone, followed by a bad beat change. While it's not a bad song, there exists that ten second part that occurs three times throughout the song that is a bit irritating. But despite this, "Allergic" is not a bad song, since Post Malone compensates by showing off his voice with a nice melody. 
Number 70 on the Hot 100 list is "Staring At The Sun" featuring SZA. Post Malone and SZA are both artists with beautiful voices that blend well together; it is an overall pleasant listening experience to hear their voices bounce off each other. 
 "A Thousand Bad Times" stars as number 60 on the Hot 100 List. The song has such an upbeat pace and rhythm that makes it hard to get bored. Within the lyrics, Malone sings about battling with depression, even though the song is not necessarily depressing. It is more about him being hopeful for the future and more of a " you can't bring me down" type vibe. 
Ranked as number 48 on the list is my personal favorite, "On The Road" featuring Meek Mill and Lil Baby. Both of which make great features, but Post Malone does the heavy lifting in this one. The chorus is the best part done by Post, it is upbeat and very catchy. The song is not so much about Post's past, but rather his journey and how he is on his way up in the industry. 
Number 42 on the list is Die For Me with Future and Halsey. Halsey has my favorite part and her part is the least repetitive. Personally, I do not like when the chorus gets repeated in songs over and over again which is mostly what this song is. Post, Future and Halsey all sing the chorus at least once. But overall not a bad song but not great either. 
Number 33 on the Hot 100 list is Saint Tropez. It is about how Post has been waiting to come up. My problem with this song is that it stays on the same rhyme pattern for most of the song. It is very frustrating when an artists think they can get away with that, it is not only redundant but annoying. 
Number 31 on the Hot 100 list is "Hollywood's Bleeding." This song is more melodic than most of the album, which I like. The song is about how Hollywood, as a city and an industry, is crumbling and no one really seems to notice. Post has a nice combination of signing and rapping in this one depending on the beat. The song has several beat changes; some slow, some upbeat and some percussion making for a nice, clean and smooth song. 
Number 26 on the Billboard Hot 100 is "Enemies" with DaBaby. This song is probably my third favorite and not just because I love DaBaby. The song is about friends becoming enemies once fame started for the two. Post handles the chorus while DaBaby has about a one-minute long part. The two have completely different styles. Post being melodic and DaBaby being a hard rapper, the two complement each other very well. 
Number 24 on the list is Wow. Even though this song came out last winter as a single, Post put it on his album, so I feel obligated to review it. Since the song came out in late 2018 I have not been a huge fan of this song and my opinion has not changed. I like the beat but this is a song where the beat carries the song. Personally, Post is a great artist and has much better songs.
Number 17 on the Hot 100 is "Take What You Want," with Ozzy Osbourne and Travis Scott. As this song is my second favorite on the album, I'd say it is very worthy of its ranking in the Hot 100. Iit is a combination of rock, pop and rap all in one. 
Number 14 on the Hot 100 is "Sunflower," from the Spider-man: into the Spider-verse soundtrack with Swae Lee. If you haven't heard this song then you've probably been living under a rock for the past 8 months. In this track the two swap spots with Swae Lee doing the whole first minute and the chorus the first time around and Post doing the rest of the song and the chorus the second time. Swae Lee and Post both do a nice job of showing off their ranges in this song. 
Number 9 on the list is "Circles." Circles is a single that came out one week before the album released. I think it was a great addition to Hollywood's Bleeding. While this song tends to be repetitive, it has a great melody, and I really like how Post's voice meshes with beat. 
Finally, Malone's track "Goodbyes" with Young Thug ranks number 8 on the Billboard Hot 100, the highest ranked song of all 17 songs. Now I'm not saying I don't like this song, but it's overrated. Don't get me wrong, it is a good song. However, it's debatable whether or not the track truly deserves its title of Number 8 on the Billboard, or worthy of being considered the best song on the album. Nothing about this song is particularly special like I heard in "On The Road" or "Take What You Want."