A Star is Born is a star in the theaters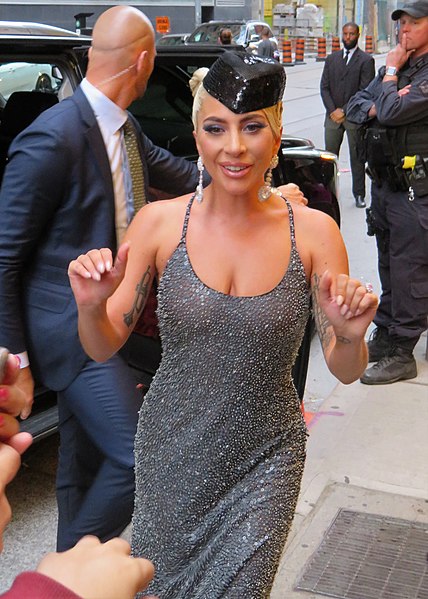 A significant prerequisite that determines whether a film will succeed in the box office is that it leaves an impact, and if any film has done that this year, it's "A Star is Born."
Marking both the film debut of Lady Gaga and the directorial debut of Bradley Cooper, "A Star is Born" has quickly become one of the most anticipated and popular films of the year. Between the all-star cast, heart-wrenching plot and exceptional soundtrack, this film enthralls moviegoers all over the world.
According to a Sept. 2018 Vogue article, "A Star Is Born" is "remarkably assured, deeply engaging and works on several levels: as a romance, a drama, a musical and something else entirely."
The premise of the film follows the story of Ally (Lady Gaga) and Jack (Bradley Cooper). The duo meet and quickly start a relationship, at which point their lives begin to unfold in a tragic tale of fame and romance.
As the film advances through its 135 minute running time, deep flaws and troubling character traits divulge from within Ally and Jack, allowing these seemingly perfect, idolized personas to become relatable. From Ally's insecurities over her appearance and singing, to Jack's struggle with alcoholism and mental illness, Gaga and Cooper achieve a sense of realism in their roles that is often hard to come across in the modern era of film.
Even in its opening weeks, the film has already grossed over $200 million worldwide and garnered critical acclaim. Additionally, it is set to be featured in several upcoming award ceremonies, including the Venice Film Festival, the Hollywood Music in Media Awards and the 91st Academy Awards.
Despite the modern influences in the film, this is not the first time that "A Star Is Born" has premiered on the big screen. In fact, the original plot line debuted back in 1937, and has since been remade four times. Yet in this iteration of the film, Gaga and Cooper add their own sense of style and flare into an otherwise timeless classic.
Along with the positive reception directed at the film's narrative, the soundtrack to "A Star Is Born" also proves to be quite a hit. Having stolen the spotlight on the Billboard 200 albums chart for over a week, the tracklisting features several different genres that many can enjoy, ranging from alternative country and folk to the pure pop that Gaga is known for.
According to an Oct. 2018 Billboard article, the soundtrack has been in the number one charting spot for two weeks now, marking the second album by Gaga to break this record. The first was her 2011 electro-pop record "Born This Way."
The film has also received praise for its social commentary. Critics noted many of the scenes in "A Star Is Born" for how they discuss real world issues, including the emphasis society puts on physical beauty and attractiveness, the struggles of fame and popularity and the devastating consequences of alcohol and drug abuse.
Ultimately, "A Star Is Born" demonstrates the beautiful synergy between Gaga and Cooper, while also leaving viewers with a wonderfully melancholic story that will be remembered for years to come.