Weeknd's new album "My Dear Melancholy" deserves a listen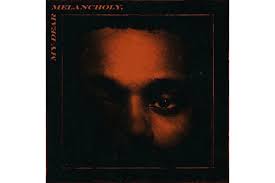 Following Instagram posts of himself in the studio, Abel Tesfaye, better known by his stage name, The Weeknd, released a new Extended Play Mar. 30.  Titled My Dear Melancholy, the six track record marks a return to The Weeknd's dark style, which was featured heavily on his mixtape Trilogy and first fully produced album, Kiss Land.  
The lyrics are largely seen as references to his past relationships, starting with the first track, "Call Out My Name." The song is rumored to describe Tesfaye's relationship with Selena Gomez which lasted from January to October 2017, and features cryptic lines denouncing the relationship as a waste of time.
The song also alludes to Gomez's 2017 kidney transplant, as Tesfaye calls out "I almost cut a piece of myself/ For your life." The line has drawn skepticism from fans who think Tesfaye is exaggerating the steps he was willing to take to save Gomez's life by donating a portion of his kidney to her.
Tesfaye's smooth, melancholic verses continue on "Try Me," which has been seen as many as a plea to Bella Hadid to take him back.  Hadid and Tesfaye broke up in Nov. 2016 and made headlines following an awkward run in at the 2017 Victoria's Secret Fashion Show.
The repeated calls in "Try Me" for Hadid to text Tesfaye back are followed directly by slander to Gomez in the album's third track, "Wasted Times," where he is quick to denounce their relationship as pointless and pleads Hadid to give him another chance in the first line, "Wasted times, I spent with someone else," with that someone else being Gomez.
Tesfaye's fourth and fifth tracks, "I Was Never There" and "Hurt You," both featuring French DJ Gesaffelstein, follow the theme of reflecting on past relationships.  In the former, the R&B artist admits his lack of participation in his relationships and alludes to his dependence on drugs through comparisons to being in love and being high.
"Hurt You" is similar in purpose to the other songs on the album, promising his ex-lover that he never intended to hurt her, and openly invites her over, but steers away from love in the line "Cause if it's love you want again, don't waste your time/ But if you call me up, I'm f***** you on sight."
Tesfaye ends the mini-album with "Privilege," seen by many as a goodbye to Gomez. In the song's first verse, he tells Gomez "We said our last goodbyes/ So, let's just try to end it with a smile."  
The song's title is also meant to hurt Gomez, as the line "enjoy your privileged life" is a direct call-out of Gomez's flashy lifestyle and estimated $50 million net worth.  He also pleads with Gomez to enjoy her life, as she is no longer suffering from health issues associated with her kidneys.
The song then divulges, with The Weeknd describing taking two pills of what is inferred to be Oxycontin, a prescription pain relief pill, to rid himself of emotional scarring left from his relationship with Gomez.
The album currently sits at #6 on the iTunes Top Charts, but this may be due to the fact that the tracks have slower beats and are more deep in nature.  While the album is much darker than his other recent works, including Starboy, it is a must listen and marks a return to the style used earlier in Tesfaye's career that led him to begin his reign of the top charts.