Spice 6 opening brings diverse options to the mall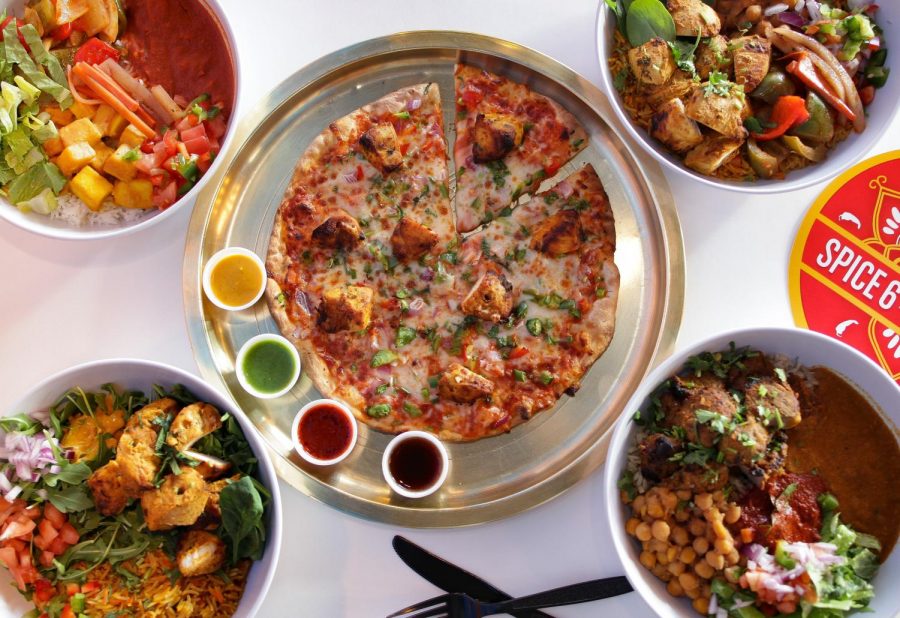 By Vicky Gunawam, Photo Editor
March 1, 2018
Stores in Montgomery Mall are constantly coming and going, but creating spaces for new places like Spice 6, a fast casual eatery with a modern take on Indian food.
Spice 6 will be opening in May 2018. They currently have chain restaurants in Hyattsville, MD and Vienna,VA and will be adding another restaurant to their well known DMV chain in the Montgomery Mall food court.
"Bethesda has always been a birthplace for lots of fast casual concepts and Spice 6 has always wanted to be a part of such a diverse populated area," owner of Spice 6 Vik Singh said.
They will be selling foods like naan pizza, protein packed rice bowls with tandoori meats, salad bowls, kabobs, naan wraps, street food appetizers, and many more.
"I love Indian food and all of the variety within it," sophomore Tara Jekat said. "I am very excited to try Spice 6 and expand my options for food at the mall."
Montgomery Mall's food court is home to many popular chain restaurants such as Cava, Chipotle, Panda Express, and more. It is easily one of the most popular places to grab food during lunch and after-school for CHS students.
"We came across the mall as an option and what could be more popular than a mall where you see an entire population shop and dine at some of the finest fast casual food courts in Bethesda," said Singh.
Spice 6 will not be the only Indian restaurant in the mall as Mirch Masala, also an Indian restaurant that sells original and delicious Indian cuisine and has been open for quite some time.
"I usually eat Cava when I go the mall, but since Spice 6 is opening I hope to branch out and explore new options," sophomore Evyenia Zoulis said.
Along with the new addition of Spice 6 to the mall, Montgomery Mall's food court has a diverse variety of options that appeals to all groups of people.
"We are planning to expand in the DMV [area] with our take on fresh and quick Indian food and we hope that we become Bethesda's favorite place for quick and healthy Indian food," said Singh.