Re-"Views" of Drake's New Album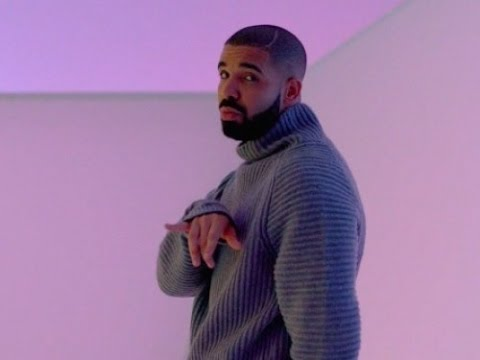 After capturing the internet with his unique dance moves in "Hotline Bling," Drake has finally released his new full album.
On April 29, Drake released Views, a 20 song album which includes "Hotline Bling" and the more recent hit "One Dance." This is Drake's sixth album and has been highly anticipated since his last album If You're Reading This It's Too Late, which is arguably his best album. For fans who enjoy his slower, more vocal songs such as "Marvin's Room," they will really enjoy Views. For those who are fans of his fast-paced rap songs, they may be slightly disappointed with the results of this new album.
Views is split into two halves. One half of the album is slow paced and features Drake expressing his inner emotions. The other half is fast-paced songs, simply meant for partying and having a good time. This gives the album a more varied audience, however, it does make the album seem a little bit inconsistent.
Songs such as "Keep the Family Close" and "Redemption" are slow songs that feature Drake expressing his own personal problems. While the lyrics in these songs give a more in-depth look into Drake, overall, these two songs are just plain boring. They keep the same beat for the duration of the song and they are very long, each being about five and a half minutes long. Due to the repetitive, unchanging beat, listeners may find it difficult to get through the entire song without becoming bored.
Drake does bring some songs to this album that feature great beats and can keep the listener entertained throughout the duration of the song. Tracks such as "Hype" and "One Dance" are catchy and will be stuck in people's heads and have them dancing to the beat.
The album also has great features from other artists. In "Too Good," Rihanna comes in and offers a great vocal performance, as her and Drake's voice really blend together well. In "Grammy's," Drake teams up with Future to deliver a quality rap song. The song is basically split between Drake and Future and, even though Future's verses are mostly incoherent, the beat is so catchy that people will not focus on what he is saying.  
The one thing that is true about Drake's new album is that no matter how many times people listen to the other songs, the one song that they will have stuck in their head is "Hotline Bling." It may be a pretty ridiculous song, but it is one of the most infectious tunes of the last year.
Overall, Drake has come out with a worthy follow-up to his last album. There may be some songs that will put listeners to sleep, but there are enough hyper songs to please eager fans. Views may not be as good as his last album, but it is definitely worth a listen.