Show gratitude and gratefulness: how to volunteer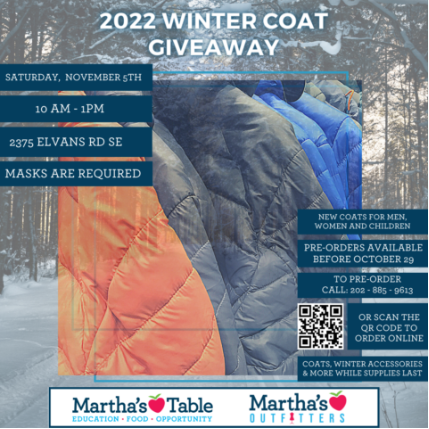 With Thanksgiving right around the corner, now is the perfect time to give back to the community… and get some SSL hours too. However, many students struggle with finding the best way to give back. Below is a list of opportunities (from many different genres) to help give back to the community. From animal shelters to trash cleanup there are plenty of choices right here in the DMV area.
1. United Way of Central Maryland
UWCM provides services to give less fortunate individuals a chance to improve their education, housing and more. Over 2,000 books have been donated to kids without access to public libraries. Acts as simple as these can have a huge impact and help improve the lives of students and keep them progressing in school toward a better future. 
This organization hosts events to support and honor Asian cuisine and culture. By participating in events like this, it can give anyone an interesting outlook on culture and can help spread awareness to a community that has been targeted, especially in the wake of the pandemic. Honoring and supporting these events can make a huge impact.
During the pandemic this organization saw a 400% spike in demand from the community it served. This group provides food access programs and distributes groceries to over 8,000 people each week. There are events available every day so it is easy to find a convenient time and opportunity to contribute to this organization. As the cold begins to set in many of the drives have become focused around supplying winter clothing in addition to groceries.
MSP is an organization that helps survivors of domestic violence. Volunteers can help through virtual and in person volunteer opportunities. Raising awareness about groups like this is an amazing idea as it can help impact many people's quality of life. Organizations like this are essential to promoting a safe community.
This organization is a non-profit animal rescue that helps save pets' lives. Volunteers can help in a variety of fields such as adoption coordinator, matchmaker (matching pets to potential owners), event coordinator, event leader at Lucky Pup Parties, and much more. 
6. The Homeless Children's Playtime Project
This organization is a one stop shop for a variety of shelters and transitional living programs. Through this website there is a gateway to many different programs that assist in roles like leading arts and crafts activities, reading, ball games, and other play activities for various age groups of children. 
7. National Park Service: National Mall and Memorial Parks
Volunteering with this service provides an opportunity to make an impact on the monuments in DC and keep the area clean and visitable. Volunteers can work at the Washington Monument, the Lincoln Memorial, World War I Memorial, Vietnam Veterans Memorial, along with many other memorials and monuments in DC. The National Mall is beautiful so it is a great effort to continue to keep it clean and presentable.
This is an important time of year to give back and reaching out to organizations such as these is the perfect way to help others and make a difference.