Athlete of the Month: November 2017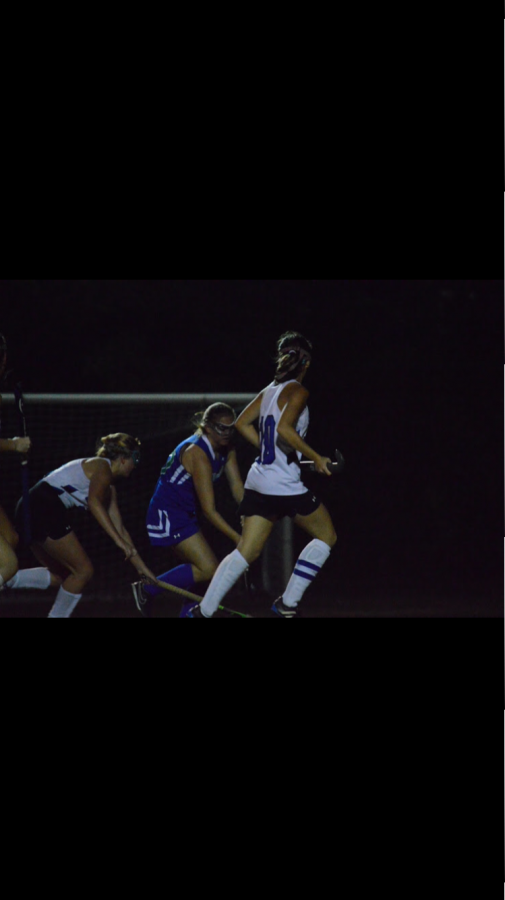 Girls varsity field hockey has once again won the regional championships — but they couldn't have accomplished this without leading scorer and junior Alex Sperling on the offense.
Sperling has played for the varsity team since the start of her freshman year.
"Sometimes we get players who grew up playing other sports but who don't think they have what it takes to make the CHS team in that sport," varsity field hockey coach Cay Miller said. "Alex isn't one of those players. She had already chosen field hockey as a focus prior to starting high school, and her skills made her stand out as a freshman."
In fact, Sperling has been playing the sport since fifth grade, when she picked it up after admiring the fun in the game. She started playing as a defender.
When she joined the CHS team as a freshman, she was playing on defense, but has since changed to her current position of forward.
"I decided to switch to forward because that was the position I played on club," Sperling said. "When I practiced it at CHS I definitely felt more confident."
Aside from the CHS team, Sperling plays for a club team that requires her to train two to three times a week during the off-season. During the CHS season, the team practices every day.
"One of our team goals is to stay focused, and Alex is always ready to play and give her best effort at practices and games," senior captain and goalie Juliet Twomey said.  "She is really good at seeing opportunities for a pass and effectively communicates with the offense. And she's always intense."
Since the start of her high school career, Sperling has improved immensely. Her freshman year, Sperling scored 2 goals over the course of the 2015 season. But throughout the 2016 season, Sperling led the team in scores with 13 goals total. This season, she once again is the leading scorer with 18 goals thus far.
"Alex's teammates have done a nice job with pulling the opponent's goalie on an angle and then passing to [her], who receives the ball well and shoots with ease," Miller said. "In the second half of this season, Alex has scored [multiple]goals by checking to see where the goalie is before she shoots. She's been aiming for spots that a goalie just can't reach."
According to senior captain Martina Rabade, Sperling's communication on the field takes the team a long way in terms of their ability to bring up the ball and finish their shots.
The team was undefeated this season up until state semi-finals with 15 wins. Twelve of those games were shutouts, including the regional championship game against Bethesda-Chevy Chase HS. Last year, the team only suffered one loss: the state semi-final game that ended their season. This year, the state semi-final game was again their downfall — their season ended Nov. 6 when they played South River HS.
"As the center forward this year, she often winds up with the ball in front of the goal, which can be a high pressure situation," Miller said. "Alex demonstrates poise under pressure in this role. She has developed an ability to receive the ball cleanly and put it past some talented goalies."
Sperling hasn't yet decided if she is going to consider seeking college recruitment and it will depend on how the rest of her year goes. Nonetheless, she appreciates all that CHS field hockey has taught her and looks forward to her senior season next year.
"Churchill field hockey teaches me the true meaning of friendship and teamwork, and helps me understand how close a team can become," Sperling said. "But learning to get over my mistakes and to keep playing without putting pressure on myself is the hardest part."