Clarksburg Premium Outlets show Montgomery Mall Competition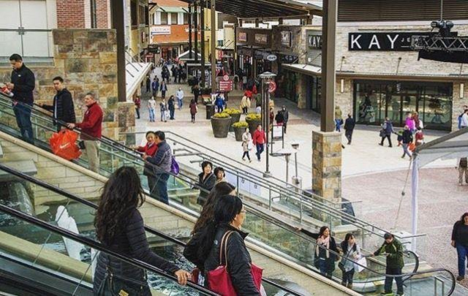 By Brandon Li, Circulation Manager
November 14, 2016
After a year long wait, Clarksburg Premium Outlets (CPO) opened Oct, 27 in Clarksburg, MD.
Located off of Interstate 270 at Exit 18, the outlet is only a 20 minute drive from CHS. This mall is convenient for people living in not only Montgomery County, but also Frederick and Howard County.
"Unlike [the pre-existing shopping outlets which] are pretty far, [CPO] is only 15 minutes away," sophomore Rebecca Hu said. "The outlet is very close to the highway exit."
The outlet currently consists of about 70 stores, some of which are high-end brands, such as Saks Fifth Avenue and Coach. Within a few months, the outlet is expected to have a total of 89 stores. CPO also includes athletic brand-name stores, like Nike and Under Armour. Of course, no outlet mall is complete without children-oriented stores, such as Carter's and OshKosh.
"There are a lot of stores there, my favorite being the Disney store," sophomore Mason Catalon said.
A unique aspect of the outlet is that it is shaped like a two-story race track, a new design concept that has never been seen before. The idea behind this design was to provide shoppers with maximum utilization of all of the stores, despite geographic challenges of the location.
"I liked how modern the outlet was," Hu said. "The shape [of the outlet] made it easy to get to all the stores quickly."
The outlet has created more job opportunities for the community. Approximately 800 full-time and part-time jobs have been created. Not only is there an increase in business, but surrounding companies benefit as well, such as gas stations and restaurants.
"[CPO] actually created a lot of jobs," Catalon said. "My friend applied at some stores and her mom got a job there."
In addition to a wide range of stores, the outlet also features an outdoor amphitheater and multiple promenades where local concerts and activities will be held. Furthermore, the outlet contains multiple restaurants, including a Starbucks and Auntie Anne's. Although CPO is still in its developing stage, more stores will be added within a few months, increasing the variety of the outlet.
"I'm sure [the outlet] will expand," Catalon said.