Snazzy Hairstyles For Any Occassion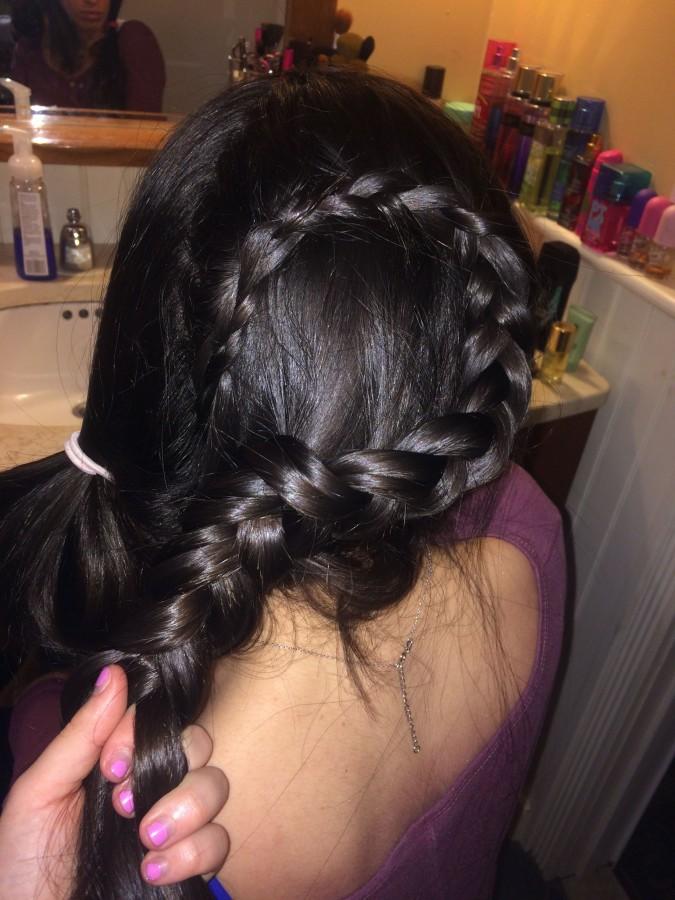 By Brooke Weiner, Advertising Manager
March 11, 2016
Here are some quick and creative hairstyles that you can to dress up or dress down to fit any occasion.
Split the hair into two equal parts.
Begin a braid as you normally would, except for putting the hair underneath when you would go over.
Add in hair from the sides to the outermost pieces.
Add in pieces closer to the top of the head to make the circle shape, and then drop it to the side.
Continue this until you run out of hair to add.
Commonly referred to as the Katniss braid, this Dutch braid stretches across the back of the head, and is actually quite simple to recreate.
1. First gather a section of hair at the leftmost corner.
Begin to braid normally for about two stiches.
Add on pieces from only the bottom side as you move across the head and braid in normally
Grab section of hair and split it into two equal sections.
Twist one section to the left and wrap around the other section.
Repeat until you are half way down the head.
Re-split those two sections and cross over one piece from each side (fishtail).