Larry Bowers prepares for another school year as interim superintendent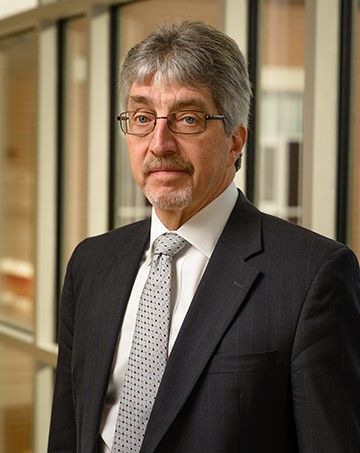 The Montgomery County Board of Education unanimously approved the appointment of Larry Bowers on May 20 to continue as the interim superintendent through the 2015-2016 school year.
After Andrew Houlihan, the leading candidate to win the job, removed his name from consideration, the board appointed Bowers in order to make a decision before the July 1 deadline.
"We are going to stay on the same track but we have some hard work to do," Bowers said in a press release shortly after his appointment.
Bowers has been working with MCPS for 37 years and had been serving as the Chief Operating Officer (COO) of MCPS for 16 years prior to his appointment as interim superintendent.
According to Doug Prouty, president of the Montgomery County Education Association, he supports Bowers remaining as interim superintendent and that his knowledge of the budget will be valuable for what could be another tough budget process in the 2015-2016 school year.
Perhaps Bowers' biggest challenge will be managing the budget. The Montgomery County Council approved a budget on May 21 that is $53 million lower than what the Board of Education had requested. This will prevent the Bowers and the BOE from addressing the shortfall in county funding.
"Mr. Bowers inherited the leadership of this district during a very challenging time and he has had to make some difficult decisions," BOE president Patricia O'Neill said in a May 21 press release. "But he has made these decisions in a thoughtful, collaborative manner, which has been the hallmark of his career at MCPS. We are confident that another year of his leadership will enable us to build a stronger district for the next superintendent in 2016."
Some of Bowers' plans as interim superintendent include addressing the achievement gap and failure rates for high school math exams.
"I want to keep us not only on the right track, but working with the board closely to make sure we're moving faster," Bowers said.
Although the BOE has a temporary solution to filling the superintendent spot, they understand that they have to start the hunt again soon in order to fill the seat for the 2016-2017 school year and many years to come.
"We spent more than 30 hours interviewing candidates and we've not decided to bring anyone forward. We're just going to take a pause," O'Neill said. "We're late in the superintendent search season right now and we'll take a pause and restart in the winter."