Juniors and seniors raise money for prom with annual mulch sale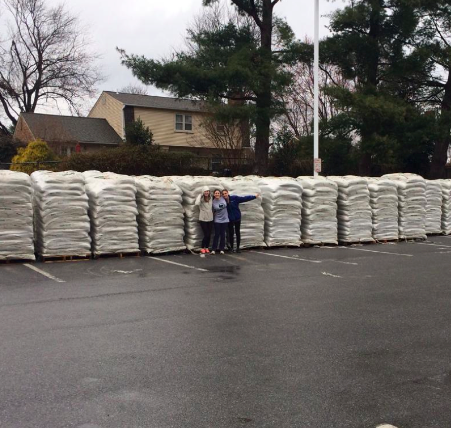 Junior and senior SGA members have spent the past month working towards selling mulch to the CHS community in order to raise money for prom and other senior year events. The classes now look towards the weekend of delivery March 27-29.
Senior class sponsor Christin Nixon and junior class sponsor Jennifer Oristian continued the yearly tradition of selling mulch. The junior and senior classes sold close to 7,000 bags this year and are now looking to maximize the limited time they have to deliver mulch in the upcoming long weekend.
According to Nixon, this is a great time for students, sponsors and other staff members to spend time together and work as a cohesive group for a common goal.
This year a zoning system was implemented in order to make the delivery process as organized and efficient as possible. The CHS area was divided into seven different zones based on the location of elementary schools.
According to senior class vice president Noah Salzberg, the zoning will make the delivery procedures much more efficient. Last year they found ourselves driving all over Potomac, as opposed to taking organized routes, so this year they hope to optimize the delivery process with the zoning information.
Students and staff faced treacherous weather conditions during last year's mulch sale and are now hoping for better conditions as they look to deliver the mulch.
"Hopefully we have sunshine this year and no snow or hail," Nixon said.