'The Girl Child Project'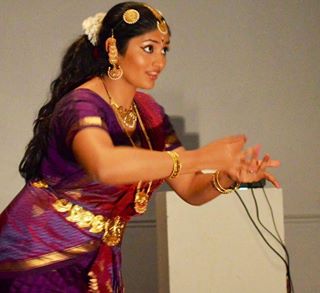 Senior Shreya Naville is the assistant artistic director and lead dancer for "The Girl Child Project," a classical Indian dance performance that raises awareness for the prevention of violence against women. The performance is on Nov. 21 and Nov. 23 at VisArts at Rockville and shows again on March 22.
"It's a humanitarian effort to bring awareness to the importance of gender equality," Naville said. "It's a movement that will hopefully go on until progress is made politically, culturally and economically.