I want you to want me: Students share their recruitmen experiences; Senior Will Szamosszegi-Tennis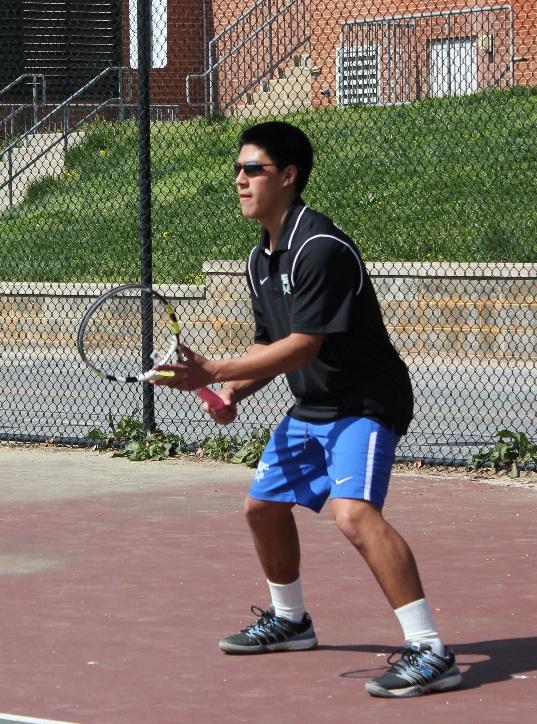 By Ben Fox, Sports Editor
March 26, 2014
While some student-athletes have their lives controlled by the college recruitment process, senior tennis player Will Szamosszegi believes that he might have started caring about it a bit too late.
As a varsity tennis player,  it was not until much later into his career as a Bulldog  that Szamosszegi was put under the intense scrutiny that athletes in many other high school sports face.
"To be honest, I wasn't really focused on the process," Szamosszegi said. "I wasn't proactive with any of it and didn't respond to some coaches. Then when I really started looking at schools, I went and contacted the coaches at those schools."
According to Szamosszegi, the offers he received from schools were dependant on each individual school's credentials in both academics and athletics.
"The offers varied based on how good the academics were and how good the tennis team was," Szamosszegi said. "Good academic schools said that my tennis could help get me in. Other schools said that they could give me money."
While every athlete faces pressure when going through the college recruitment process, different sports seem to vary by how early they begin recruiting and how aggressively they pursue prospects.
"I know that recruitment varies for each sport," Szamosszegi said. "Lacrosse recruits very early while tennis happens much later. I believe that I started taking it seriously too late."
Despite beginning recruitment later than most, Szamosszegi received a scholarship to Bucknell University, where he will be playing for the Bison next year.
"It is a school that I may not have gotten into purely on academics," Szamosszegi said of his commitment to Bucknell. "I loved the campus, and it is a very good school, so I am happy that I am going there next year."