Around the same time as Blast, Dr. Seuss is back at last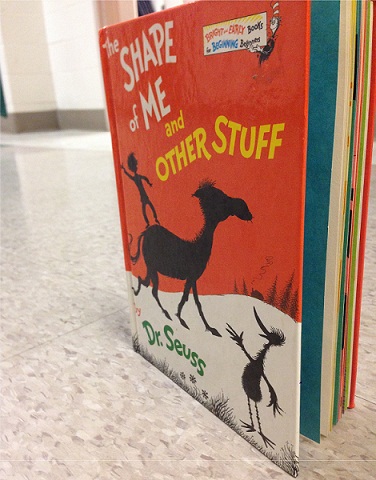 By Alissa Li, Production Editor
February 25, 2014
The cat with a red striped hat, the protector of Truffula trees and the Grinch are just a few characters that many CHS students are familiar with. These wonderful characters and creative stories all came from the brilliant mind of Theodor Seuss Geisel. Dr. Seuss, who passed away Sep. 14, 1991, would have celebrated his birthday on March 2.
As Dr. Seuss' birthday approaches, CHS students remember the many great stories that were read to them as kids and which of those books were their favorites.
"[My favorite is] How the Grinch Stole Christmas because it's a story that I can constantly look back to every year," junior Eugene Shim said.
Not only do students enjoy reading the great works of Dr. Seuss because they are simply just classics, but also because of the messages that they convey.
"[The Lorax] makes environmentalism accessible and easily understandable," junior Katie Kidney said.
While Dr. Seuss touches up on important current issues like environmentalism, his messages in his books also brush up on many relatable topics that CHS students can connect to.
"[The Sneeches] showed how there really isn't anything separating the cool and the uncool except the idea of it," freshman Becca Clem said.
However, above all these underlying messages are cute illustrations and an interesting story.
According to Shim, in How the Grinch Stole Christmas, the smug facial expressions and the artwork in general made that particular Dr. Seuss book his favorite.
In the end, it is Dr. Seuss' creativity and humor that appeals to readers of all ages. Happy Birthday to You, Dr. Seuss.