CHS bids farewell to retiring staff members: Teacher John Kochowicz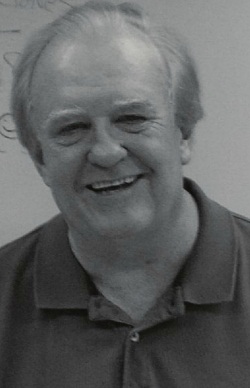 After more than a decade of serving the CHS community, Social Studies and Bridge Program teacher John Kochowicz will be retiring from his teaching career.
 Kochowicz hopes to use his new free time to pursue other hobbies.
 "I look forward to having more time for travel, volunteer work, and relaxation at my place in Rehoboth Beach," Kochowicz said.
 Kochowicz has had the opportunity to work in two different departments, in which he was able to channel his interests and desire to help his community.
 "I've always had an interest in history, and channeled that into being a teacher," Kochowicz said. "A major challenge has been to meet the needs of students with a wide range of abilities."
 Kochowicz's colleagues will miss his vibrant personality.
 "He has developed positive relationships with students, parents, and staff," Bridge resource teacher Jan Shapiro said.  "He has an awesome sense of humor and always enjoys a good play on words." 
 Throughout the 13 memorable years of teaching at CHS, Kochowicz has left a mark in the lives of many students and staff members.
 "I will miss the day-to-day interaction with staff and students," Kochowicz said.