CHS bids farewell to retiring staff members: Guidance Counselor Peggy Fahey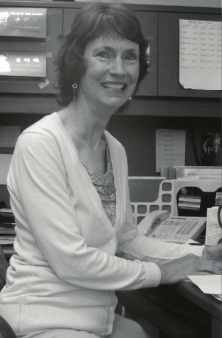 After 20 years of helping students feel comfortable at CHS, guidance counselor Margaret "Peggy" Fahey will be saying farewell to the school that she has come to call home.
Fahey will be leaving CHS to pursue personal interests.
"I finally decided I wanted to retire while I was still energetic enough to have more adventures in life," Fahey said.
Fahey will be missed by the many students who loved coming to her for valuable advice, including junior Rebecca Shaw.
"She really cared," Shaw said. "I loved how she genuinely seemed interested in her students' affairs."
Although she has proven to have left a mark in the hearts of many Bulldogs, Fahey's journey didn't start at CHS but at Tilden Middle School 38 years ago, where she worked alongside Principal Joan Benz.
"I first met Fahey when I was an administrator at Tilden and she was a math teacher," Benz said. "I will miss her; she is a lifelong friend."
One of the things that Fahey will miss most about working as a counselor at CHS is being around the hustle and bustle of teenagers.
"I will definitely miss the students and the energy you get when you walk into a high school," Fahey said. "I'm lucky that it's fun to come to work."
Of course, there are some things Fahey can gladly say goodbye to.
"I won't miss waking up at 5:30," Fahey said.