New Football Offensive Coordinator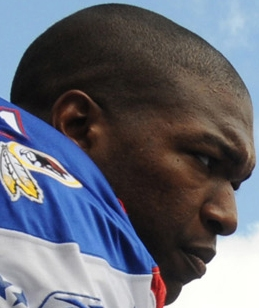 Former NFL lineman Chris Samuels was hired to be the new offensive coordinator for the CHS varsity football team March 31.
Samuels played offensive tackle for the Washington Redskins for 10 years and was the football head coach at Osborne High School in Virginia for the past two years.
"I think having Coach Samuels will really give us a boost on offense," junior and tight end Andrew Welch said. "We have a lot of young kids on our offense and I think having a great coach with the experience that he has will really help develop our offense."
According to Head Coach Willie Williams, he is looking forward to the passion that Samuels will bring to CHS football.
"I hope Samuels will bring his knowledge of the game, passion for coaching, and excitement to help establish confidence in CHS players," Williams said.