Teachers' Pets Are Purr-fect Pupils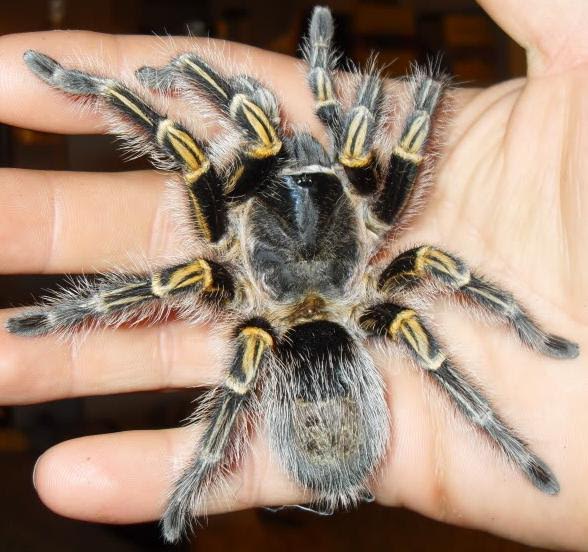 A "teacher's pet" is a pupil who is treated as a favorite by a teacher or someone in authority. However, these are not teachers' only pets.
The Observer interviewed various teachers and profiled their pets. Meet the real teachers' pets of CHS.
Tater Van Tassell
Tater VanTassell, the pet of Nicole and Rodney Van Tassell, is a 6-year-old black Labrador.
He was named after a character in the movie the Van Tassells saw on their first date.
"Most people think that Tater either got his name from Tater Tot or Tater as in the homerun in baseball," Rodney Van Tassell said. "The real story behind Tater's name is on our first date way back in 1991, we saw the film 'Little Man Tate' with Jodi Foster. Tater is named after the little boy in the movie."
Tater loves playing fetch, swimming and being active with his family.
"Tater is a great dog and loves to be anywhere Mr. VT and my son Calvin are," Nicole VanTassell said. "He loves to swim in our pool and chase the ball outside. His favorite thing other than swimming with my boys is to go for walks with the family. He tries to keep pace with the boys."
Bella Field
U.S. History and AP Human Geography teacher Adam Field rescued his puggle, a mix between a beagle and a pug, Bella, in August 2006. She is 8 years old.
Bella means "beautiful" in Spanish, which is why Field chose the name.
"I think it's a cool name and it describes her," Field said. "When I named her that, many of my neighbors said, 'Oh, like Twilight!' I had no idea what they were talking about since I never saw any of those movies or read the books."
According to Field, Bella loves attention.
"Bella is an attention hog when visitors come over to my house or when I bring her to visit people," Field said. "She has the ability to completely ignore me, almost like a cat, when we are alone at home, but gosh forbid she sees me playing with either of my nephews. She will immediately butt her head in and start licking me to get my attention focused on her."
Dodger Evan-Rhodes
Dodger Evan-Rhodes, pet of Algebra II and Precalculus teacher Laura Evan-Rhodes, is a 9-year-old American Hunting Yellow Lab. Evan-Rhodes got him from the Washington Animal Rescue League when he was four months old, where he was born with nine other litter mates.
"They all had 'D' names, and his name was Dodger, and we decided to keep it," Evan-Rhodes said.
Her kids were in kindergarten and the third grade when the family decided to get a dog, so it was recommended to them to get "calm" coded dogs and Dodger was a calm puppy.
"He just turned 8 years old on Nov. 9," Evan-Rhodes said. "He has been called 'mellow yellow' by the neighbors and is a complete 'pleaser.'"
Sadly, on Aug. 3, Dodger he was diagnosed with bone cancer.
"The vet told us that he would only live one to two months," Evan-Rhodes said. "His front left leg was amputated one week later and he started chemotherapy four weeks after his surgery. The median survival age of a dog with osteosarcoma (bone cancer) who goes through surgery and chemo is about 12 months, but we are hoping for more."
Evan-Rhodes currently makes all of Dodger's food as he takes many supplements. Although he can't go on long walks anymore, he still enjoys chasing cats and is still his happy old self.
"Dodger has given our family the gift of love, and we couldn't appreciate him any more than we already do," Rhodes said. "He has given our family more than we can ever repay him."
Tiny, Smidgen and Smudge Szafran
Tiny, Smidgen and Smudge Szafran are math teacher Douglas Szafran's three cats. Tiny is 15 years old, while the other two are 3-month-old kittens.
Szafran and his wife have had cats since he began teaching in the Fall of 1992. Tiny, the oldest cat, came to their backyard in 2005 when he was about 8 weeks old. They gave him food so he would stay with them. Smidgen and Smudge are litter mates who have been with the Szafrans for two weeks.
"Tiny was very small when he adopted us," Szafran said. "The kittens' names are Smidgen, because she's the runt of the litter, and Smudge because she has what looks like a brown smudge on her face."
The Saoutis Flock
Biology teacher Wendy Saoutis owns what some might consider a personal zoo. She owns Flash, the 9-year-old Red-Footed Tortoise, Leo, the 6-year-old Bearded Dragon, Gunther and Unnamed, the 3-year-old Crested Geckos, Goliath, the 10-year-old Ball Python, T-rex, the 3-year-old rescue cat, an unnamed Choco Golden Knee Tarantula and Britney and Max, the 3-year-old Sugar Gliders.
Saoutis has a pet for each one of her four children and some that belong to the family as a whole. Saoutis previously worked in wildlife rehabilitation at the National Aquarium in Baltimore.
T-Rex, Saoutis' cat, is an outdoor and indoor cat and loves to hunt. T-Rex has even let Saoutis's Sugar Gliders out of their cage.
"I've watched him take out a bird," Saoutis said. "He's brought me a full-size bunny."
Leo, the Bearded Dragon, enjoys sitting around with Saoutis' children while they do their homework.
Penny Nixon-Brown
Penny Nixon-Brown, the pet of English teacher Christin Nixon-Brown, is a 9-month old Shorkie, a mix between a shih-tzu and a yorkie.
She is named after the character "Penny" from The Big Bang Theory and because Nixon-Brown's husband went to Penn State. Penny's middle name is Mary because Nixon-Brown went to Maryland.
"She loves her 'fur aunts,' my mom's dogs; she knows that when we turn on the highway near their house in Annapolis, that is where we are going," Nixon-Brown said. "She gets so excited we can barely keep her from crawling out of the car window."
Scout and O'Hatnick Brown
Scout and O'Hatnick Brown are the cats of U.S. History teacher Erin Brown and AP Lang and English 9 teacher Kevin Brown.
O'Hatnick is 6 six and Scout is 5. They were both adopted, one from a shelter, and one from a friend. The oldest, O'Hatnick, was adopted in August 2009, and Scout was adopted in March 2010.
"We wanted two cats so they would have each other to play, snuggle and hang out together," Erin said.
According to Erin, Kevin won the right to name all of their pets. Scout was named after the To Kill A Mockingbird character and O'Hatnick was named after Erin's ancestors who came to America from Czechoslovakia.
"When they arrived they took the family name Ohinitchky and they divided it in half," Erin said. "One part of the family got O'Hatnick, the other side of the family got Esky, which eventually became Eskay, which is my maiden name. As soon as I told Mr. Brown this story he thought that O'Hatnick would make a great pet name."
According to Erin Brown, O'Hatnick is a snuggler and Scout is mischievous.
"The second [O'Hatnick] sees the blanket go on, he's right there ready to sit on your legs and is perfectly happy to stay there for a long time," Erin said. "Scout is very appropriately named. She is the more mischievious cat who tries to do things that don't always work out so well."