CHS Golf Takes Excellence to a 'Hole' New Level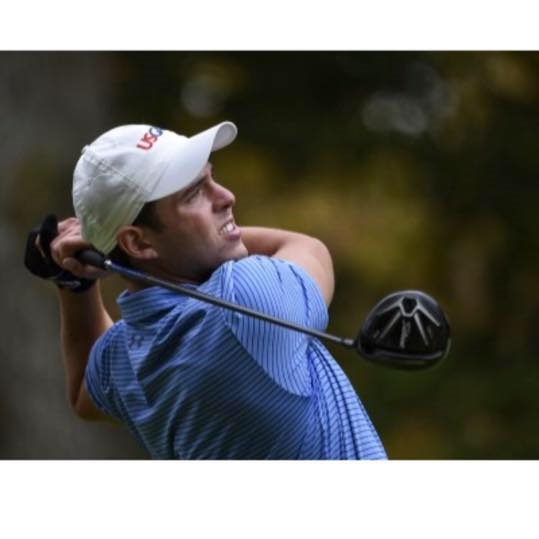 By Ben Dross, Production Editor
November 24, 2015
The defending 3A-4A west golf state champs did not let the pressure, or anything at all, get in the way of a championship repeat this season.
Golf won all 20 of its matches this fall, giving the team its first perfect season. The 20-0 record was an improvement from its previously strong 19-1 record last year.
According to head coach Aaron Vactor, the team was successful this season because of its depth and abundance of talent. With nine golfers capable of shooting rounds in the 70s, the team could rely on any combination of players.
Golf brought its regular season success to districts, where the team shot a combined score of 292. Sophomores Lena Capoccia and Dylan Rotter shot 75, junior Oliver Whatley shot 74, and senior Adam Gray led the team and county with a score of 68. The team won the tournament by 14 strokes.
The team continued its display of complete dominance in the Maryland State Championship tournament, shooting a combined score of 572 and breaking the previous state record by a whopping 24 strokes. The team also out-shot second place WJ by 26 strokes. Gray led the team shooting 70 on the first day and 69 on the second day on the par-71 course. Gray won the boys title in a two hole playoff against Whitman junior Graham Hutchinson, who won the state tournament last year.
The rest of the team also played well. Whatley shot 142, good for fourth among boys, and senior captain Luke Schaap shot an eighth best 144. Rotter shot a 12th best 147, and Capoccia shot 74 on day one and 70 on day two to finish second among girls.
"Being back-to-back champs is very rewarding," Rotter said. "It's nice to know that hard work does pay off."
No single player carried the team as everyone contributed equally for the win.
"The keys to such a dominant performance was each of us individually practicing long hours to better ourselves before this tournament," Rotter said. "Also, we all know that if we mess up a hole it's not the end of the world, because your teammates' great play will keep the team in line."
Gray, a Rutgers University-commit entered the state tournament after winning districts with a three-under-par 68 at Poolesville Golf Course.
"To be a state champion is satisfying nonetheless," Gray said. "I set goals for this season and achieved them. It's nice but now I am just focusing on getting even better."
Gray had to remain focused during the second day at states because even though the team had a 13 shot lead, Gray was going for the individual win. Only two shots back from the leader, Gray had to fight for the win with co-leader Hutchinson.
"The playoff was awesome," Gray said.  "I was pretty calm about it because this is why I play golf, for those moments under pressure with everyone watching. I just knew that if I focused on the process of what I was doing and ignored the pressure and the importance of the shot I could pull it off. Really I just treated it like it was any other hole just with more focus on my process and what I wanted to do."
While Gray dominated the boys division, Cappocia put together a great outing on the girls side.
"I hit a lot of fairways and made a lot of putts," Cappocia said. "The second day I had four birdies. That definitely helped keep [my] momentum going."
The team is now turning its focus to next year, as the Bulldogs will have to replace Schaap and Gray in hopes of winning its third straight state championship.
"Next year we are losing two seniors that were some of the best players on our team," Cappocia said. "We are going to need to play really well next year to win again."