CHS Golf team repeats as State Champions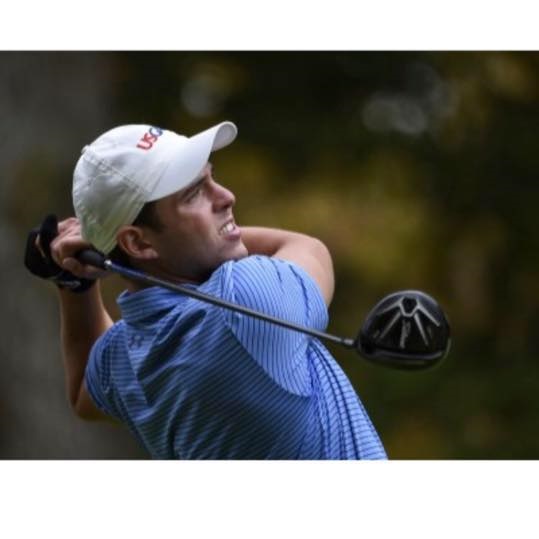 By Ben Dross, Production Editor
November 9, 2015
The defending champs did not let the pressure, or anything at all, really, get in the way of a repeat this season.
The golf team displayed complete dominance in the Maryland State Championship tournament. They shot a combined 572, breaking the state record by a whopping 24 strokes, and out shot second place WJHS (598) by 26 strokes.
"Being back to back champs is very rewarding," Rotter said. "It's nice to know that hard work does pay off."
The team was led by a strong performance from Senior Adam Gray, who shot 70 on the first day and 69 on the second day to shoot a combined 139 on the par 71 course. Gray won the boys title in a two hole playoff. The rest of the team played great as well. Junior Oliver Whatley shot 142, good for 4th among boys, while Senior Luke Schaap shot an 8th best 144 and Sophomore Dylan Rotter shot a 12th best 147. Sophomore Lena Capoccia shot 74 on day one and 70 on day two to finish second among all of the girls in the tournament with a combined total score of 144.
"To be a state champion is satisfying nonetheless, I set goals for this season and achieved them. It's nice but now I am just focusing on getting even better," Gray said. "I've been really working my mental game lately which has helped me greatly to stay present and only focused on my current situation."
The team was able to rally around each other, as everyone posted great rounds. The key for the team was to ultimately stay focused, and not let the pressure get to them. No one player really carried the team, as everyone was playing their best golf.
"The keys to such a dominant performance was each of us individually practicing long hours to better ourselves before this tournament," Rotter said. "Also, we all have faith to know that if we mess up a hole it's not the end of the world because your teammates great play will keep the team in line."