Catching Up with CHS' Athletic Alumni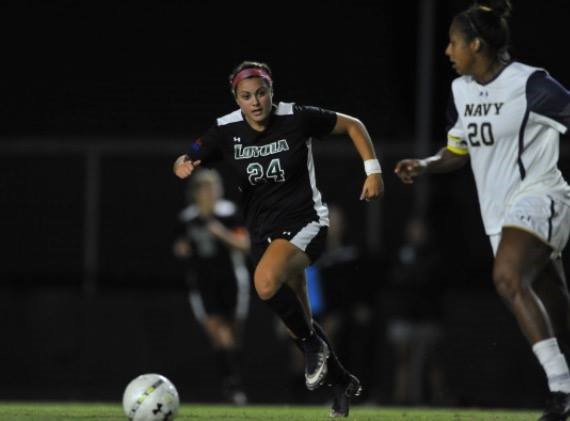 Last year's CHS senior class excelled in almost every sport, and the Observer would like to highlight several CHS athletes that have continued their excellence at the collegiate level.
Lucy Srour (XC):
Srour graduated last year and was a top runner for the cross-country team. She is currently running for Brown University and her best 5k time this year is 18:55. Even though there are fewer races in college than in high school, Srour is maintaining her high running ability.
"College has been good. I like the team and the coach a lot and so far it's just been a great experience."
Sara Chang (Volleyball):
Chang is currently playing volleyball at Oberlin College, and has switched positions from setter to middle hitter. She has played in every match so far for Oberlin and is quickly adjusting to her new role in the middle of the offense, where the play is much faster than she has previously been used to.
"I love the team to death. I couldn't imagine being at school and not playing volleyball."
Derek Altobello (Lacrosse):
Altobello played varsity lacrosse as a bulldog for all four years and was a captain his senior year, when CHS finished second in the state. Altobello has been working out with Georgetown lacrosse since enrolling there, and officially walked onto the team Sept. 28.
"I just officially made the team, so I'm starting to practice and lift with them."
Kali Becker (Diving):
After being an elite diver for CHS, Becker now dives for University of North Carolina at Chapel-Hill. Since arriving at school, Becker has developed her strength in order to perfect new dives for collegiate competition.
"The team here is amazing and everyone is so supportive of each other."
Kate Reese (Soccer):
Reese plays soccer for Loyola University, and was starting before getting sidelined with a separated shoulder. Being A CHS captain last year, Reese was All-Met and led the extremely talented 13-2-1 girls soccer team to the playoffs.
"College has been great. I wasn't expecting to be a starter as a freshman."
David Fitzgerald (XC)
Coming off hip surgery in the offseason, Fitzgerald runs for Temple University. He has been working ever harder to keep in shape, despite being injured, and managed to compete at a Division I level just six months after his surgery. Unfortunately he is now re-battling the injury, but prior to that, he had finished in Temple's top seven in his first two races.
"I went from running 35 miles a week in high school to almost 70 miles a week in college."
Alex Roberts (Football)
Roberts is playing Division I football for Wagner University, and has switched from playing outside linebacker to strong safety. Although he was an excellent linebacker for CHS last year, Roberts was too small to play the position at the collegiate level and believes the position change has set him up for success. He has been training for the majority of the offseason in order to be in peak physical condition for the strong competition.
"My adjustment from high school to Division I college football was pretty easy for me because I've been training for it."
Carly Kabelac (Field Hockey):
Kabelac is playing field hockey for Brown University and is improving her consistency to play at such a high level every day. Practicing with such serious Division I talent has been a serious adjustment for Kabelac, and although she has not played much, she hopes to eventually earn some work on the field.
"Being on a team of athletes who are all striving to improve every day is a really great thing to be a part of."