October 29, 2015
Wellness Weekend at CHS doesn't work so well. Every so often, CHS has a Wellness Weekend, where teachers are instructed not to assign homework on Friday to be done over the weekend and turned in on Monday. It's supposed to allow students a little time to destress, focus on extracurriculars or...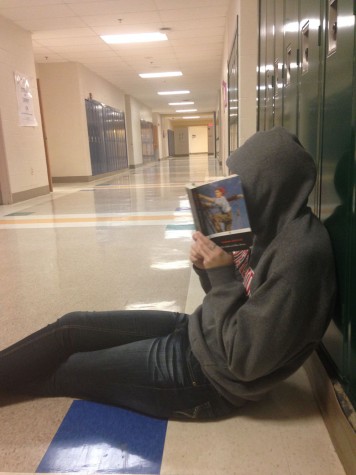 By Dana Harris, Online Features Editor

January 10, 2014
Oh man another all-nighter. Three tests, one quiz and an essay all due tomorrow.  I can't wait for a break this weekend.  Oh wait, it is not a wellness weekend. On special occasions such as Homecoming and Prom, CHS awards us with a wellness weekend.  This is essentially a homework free weekend,...
Winston Churchill High School

63

Mar 4 / Girls Basketball

Winston Churchill High School

72

Mar 2 / Girls Basketball

Winston Churchill High School

60

Feb 21 / Girls Basketball

Winston Churchill High School

65

Feb 21 / Boys Basketball

Winston Churchill High School

73

Feb 7 / Boys Basketball

Winston Churchill High School

55

Jan 24 / Boys Basketball

Winston Churchill High School

53

Jan 24 / Girls Basketball

Winston Churchill High School

62

Jan 15 / Boys Basketball

Winston Churchill High School

72

Jan 15 / Girls Basketball

Winston Churchill High School

64

Jan 10 / Boys Basketball
The Churchill Observer- May 2018