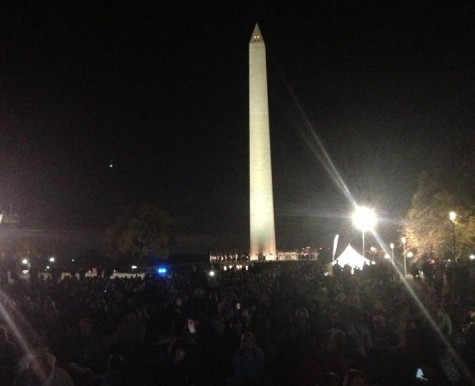 By Julia McDermott, Sports Editor

November 14, 2014
One by one, Rihanna fans intermingled with Metallica groupies and mixed in with veterans in uniform as they filed through security and onto the National Mall Tuesday night, making up the massive crowd that attended the Concert for Valor in celebration of Veterans Day. Free tickets, combined with a p...
By Jordan Janis, Fact Checker

November 2, 2012
Veterans Day, a federal holiday created to honor American veterans, is recognized on Nov. 12 this year.  CHS is proud to recognize the staff members who have served in our country's military.  CHS veterans include English teacher Haroot Hakopian, technology teacher David Hurless, information technol...
Winston Churchill High School

63

Mar 4 / Girls Basketball

Winston Churchill High School

72

Mar 2 / Girls Basketball

Winston Churchill High School

60

Feb 21 / Girls Basketball

Winston Churchill High School

65

Feb 21 / Boys Basketball

Winston Churchill High School

73

Feb 7 / Boys Basketball

Winston Churchill High School

55

Jan 24 / Boys Basketball

Winston Churchill High School

53

Jan 24 / Girls Basketball

Winston Churchill High School

62

Jan 15 / Boys Basketball

Winston Churchill High School

72

Jan 15 / Girls Basketball

Winston Churchill High School

64

Jan 10 / Boys Basketball
The Churchill Observer- May 2018