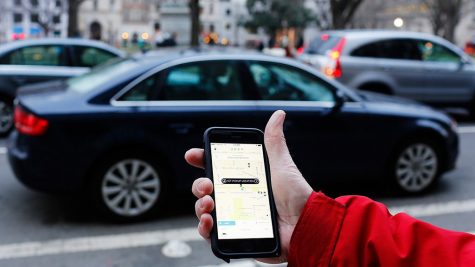 By Vicky Gunawan, Observations Editor

April 8, 2019
We're all guilty of trying to find the cheapest option to get from one place to another, whether it be through Uber or Lyft, but are these modes of transportation really the best option? Uber and Lyft are on demand transportation companies that, in the past couple of years, have risen to the top of ...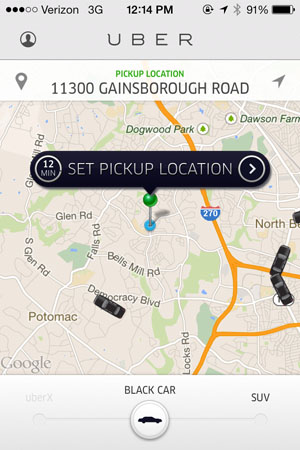 By Jordan Maser and Dana Harris

January 7, 2014
My family tends to play musical cars, and I am unfortunately most often the one left without a ride. When I am without cash and in serious need of transportation, my "go-to" option is Uber. The Uber application, released in San Francisco in 2009, is a unique taxi cab service that is dedicated to ma...
Winston Churchill High School

63

Mar 4 / Girls Basketball

Winston Churchill High School

72

Mar 2 / Girls Basketball

Winston Churchill High School

60

Feb 21 / Girls Basketball

Winston Churchill High School

65

Feb 21 / Boys Basketball

Winston Churchill High School

73

Feb 7 / Boys Basketball

Winston Churchill High School

55

Jan 24 / Boys Basketball

Winston Churchill High School

53

Jan 24 / Girls Basketball

Winston Churchill High School

62

Jan 15 / Boys Basketball

Winston Churchill High School

72

Jan 15 / Girls Basketball

Winston Churchill High School

64

Jan 10 / Boys Basketball
The Churchill Observer- May 2018