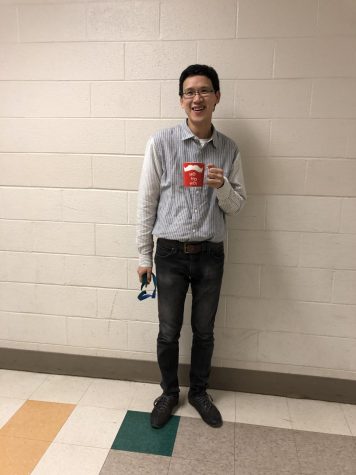 By Ari Dimitoglou, Photo Manager

June 4, 2019
For decades, the first week of May has been dedicated to honoring the impact teachers have made on students and fellow staff members, but what does being a teacher at WCHS during Staff Appreciation Week exactly mean? At WCHS, it is an annual tradition for students to write thank you notes at the...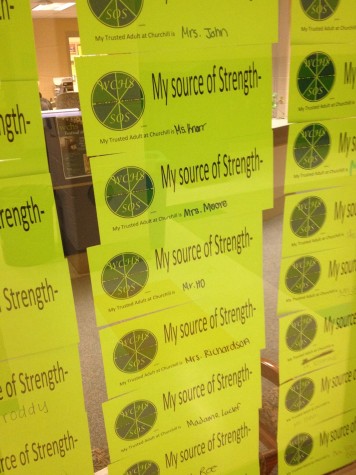 By Hannah Yasharoff, Senior Writer

May 5, 2015
Since 1985, schools across the United States have celebrated National teacher Appreciation Week during the first week of May and National Teacher Appreciation Day on May 5 to honor everyone's favorite teachers. In an effort to show gratitude toward CHS teachers this week, the Sources of Strength progr...
Friday, December 6

Boys Basketball

Winston Churchill High School 61 - Paint Branch 63

Friday, December 6

Girls Basketball

Winston Churchill High School 66 - Paint Branch 64

Wednesday, November 13

Girls Varsity Volleyball

Winston Churchill High School 1 - Arundel 3

Saturday, November 2

Girls Varsity Soccer

Winston Churchill High School 2 - Quince Orchard 1

Friday, October 25

Varsity Girls Volleyballl

Winston Churchill High School 3 - BHS 1

Friday, October 25

Varsity Boys Football

Winston Churchill High School 8 - BCC 14

Thursday, October 17

Varsity Boys Soccer

Winston Churchill High School 3 - Poolesville 1

Thursday, October 17

Varsity Girls Soccer

Winston Churchill High School 5 - Poolesville 0

Tuesday, October 15

Varsity Girls Field Hockey

Winston Churchill High School 6 - Wheaton 0

Monday, October 14

Varsity Girls Soccer

Winston Churchill High School 7 - Rockville 0

Thursday, October 10

Varsity Boys Soccer

Winston Churchill High School 0 - Whitman 7

Thursday, October 10

Varsity Girls Volleyball

Winston Churchill High School 0 - Wootton 3
The Churchill Observer- May 2018