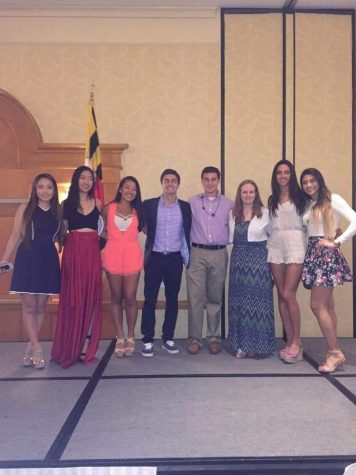 By Emi Cardinale, Production Manager

May 24, 2016
The Class of 2016 senior banquet was held April 28 at the Marriott Hotel. At the banquet, seniors sat with their friends and took pictures, food was served, the senior slideshow was presented, the winners of the senior superlatives were announced, and seniors picked up their alumni shirts. "I...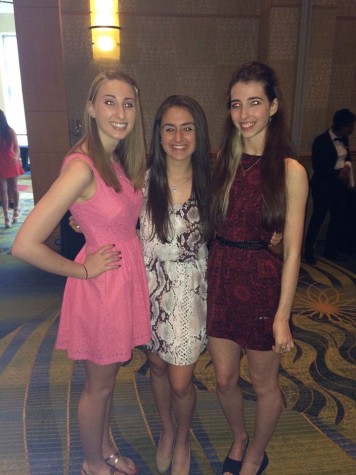 By Ana Faguy, News Editor

May 2, 2014
CHS seniors gathered at the Marriott Bethesda North Hotel and Conference Center for the annual Senior Banquet May 1. The event included a meal, an awards ceremony and a slideshow. Through the organization of the Class of 2014 Executive Board and their advisor Shelly Perrett, the seniors enjoyed a...
Friday, January 3

Boys Basketball

Winston Churchill High School 72 - Einstein 35

Wednesday, December 18

Girls Basketball

Winston Churchill High School 67 - Kennedy 14

Friday, December 13

Boys Basketball

Winston Churchill High School 71 - Springbrook 61

Friday, December 13

Girls Basketball

Winston Churchill High School 74 - Springbrook 12

Tuesday, December 10

Girls Basketball

Winston Churchill High School 59 - Urbana 26

Tuesday, December 10

Boys Basketball

Winston Churchill High School 69 - Urbana 60

Friday, December 6

Boys Basketball

Winston Churchill High School 61 - Paint Branch 63

Friday, December 6

Girls Basketball

Winston Churchill High School 66 - Paint Branch 64

Wednesday, November 13

Girls Varsity Volleyball

Winston Churchill High School 1 - Arundel 3

Saturday, November 2

Girls Varsity Soccer

Winston Churchill High School 2 - Quince Orchard 1

Friday, October 25

Varsity Girls Volleyballl

Winston Churchill High School 3 - BHS 1

Friday, October 25

Varsity Boys Football

Winston Churchill High School 8 - BCC 14
The Churchill Observer- May 2018