By Miranda Chung, Copy Editor

May 14, 2020
Who knew for my last article, I would be committing a cardinal sin of the J and breaking the AP style number one rule: writing in the first person.  As a second semester senior, I'm more than ready to leap out of high school and into college. But I did not expect to be writing my last Observer ...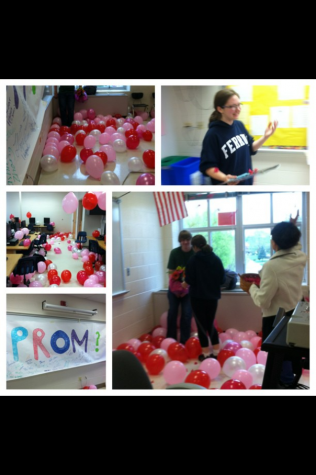 By Jordan Janis and Katie Gauch, Features Editor and Production Editor

May 30, 2013
The only thing better than stalking seniors on Facebook the morning after prom (Other than going to prom, that is) is catching a glimpse of cute proposals—a.k.a. "promposals."  Here are some of the Class of 2013's sweetest promposals. A Twist on the Classic Senior Noah Bergman hung neon signs on ...
Winston Churchill High School

63

Mar 4 / Girls Basketball

Winston Churchill High School

72

Mar 2 / Girls Basketball

Winston Churchill High School

60

Feb 21 / Girls Basketball

Winston Churchill High School

65

Feb 21 / Boys Basketball

Winston Churchill High School

73

Feb 7 / Boys Basketball

Winston Churchill High School

55

Jan 24 / Boys Basketball

Winston Churchill High School

53

Jan 24 / Girls Basketball

Winston Churchill High School

62

Jan 15 / Boys Basketball

Winston Churchill High School

72

Jan 15 / Girls Basketball

Winston Churchill High School

64

Jan 10 / Boys Basketball
The Churchill Observer- May 2018