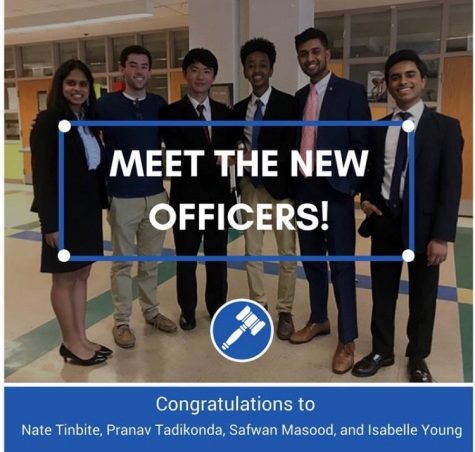 By Dani Miller, News Editor

May 9, 2018
Montgomery County Regional (MCR) SGA held a county-wide meeting April 18 in the CHS auditorium. Over 200 students attended the meeting from schools all over MCPS to vote for next year's MCR officers. According to the MCR SGA website, MCR is a county-wide student government association that represents...
By Bobby Hirsch, Observations Editor

March 1, 2010
Recent meetings of the Montgomery County Region (MCR) of the Maryland Association of Student Councils have been primarily concerned with the food service industry within MCPS and the country budget crisis. According to sophomore class MCR Representative Hal Zeitlin, the main goal of food service...
Winston Churchill High School

63

Mar 4 / Girls Basketball

Winston Churchill High School

72

Mar 2 / Girls Basketball

Winston Churchill High School

60

Feb 21 / Girls Basketball

Winston Churchill High School

65

Feb 21 / Boys Basketball

Winston Churchill High School

73

Feb 7 / Boys Basketball

Winston Churchill High School

55

Jan 24 / Boys Basketball

Winston Churchill High School

53

Jan 24 / Girls Basketball

Winston Churchill High School

62

Jan 15 / Boys Basketball

Winston Churchill High School

72

Jan 15 / Girls Basketball

Winston Churchill High School

64

Jan 10 / Boys Basketball
The Churchill Observer- May 2018