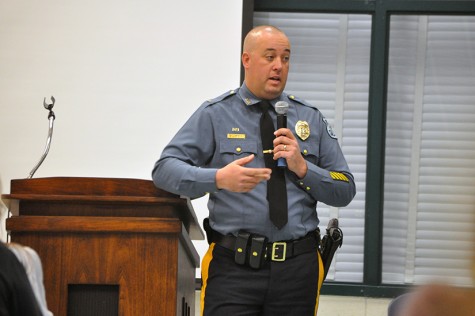 By Elizabeth Campbell, Senior Writer

April 22, 2014
By the age of 18, a person could be drafted to fight for his/her country, enter a legally binding contract, or be called for jury duty to decide the fate of another human. Yet, while the federal government places all this responsibility on 18-year-olds, many beach police treat these adults as childre...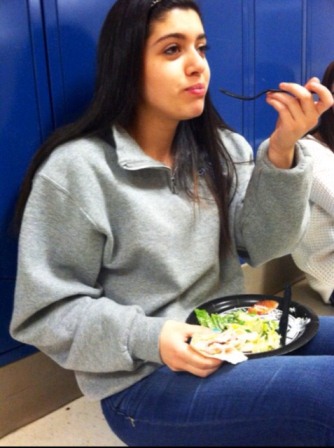 By Julia Reagan, Arts Editor

February 24, 2014
During the week following graduation, traditionally called Beach Week, seniors from across the county flock to nearby sandy shores to catch some rays, hang out with friends and most importantly, celebrate their newfound high school freedom. Every year, prior to this legendary week, many seniors stress about...
Friday, January 3

Boys Basketball

Winston Churchill High School 72 - Einstein 35

Wednesday, December 18

Girls Basketball

Winston Churchill High School 67 - Kennedy 14

Friday, December 13

Boys Basketball

Winston Churchill High School 71 - Springbrook 61

Friday, December 13

Girls Basketball

Winston Churchill High School 74 - Springbrook 12

Tuesday, December 10

Girls Basketball

Winston Churchill High School 59 - Urbana 26

Tuesday, December 10

Boys Basketball

Winston Churchill High School 69 - Urbana 60

Friday, December 6

Boys Basketball

Winston Churchill High School 61 - Paint Branch 63

Friday, December 6

Girls Basketball

Winston Churchill High School 66 - Paint Branch 64

Wednesday, November 13

Girls Varsity Volleyball

Winston Churchill High School 1 - Arundel 3

Saturday, November 2

Girls Varsity Soccer

Winston Churchill High School 2 - Quince Orchard 1

Friday, October 25

Varsity Girls Volleyballl

Winston Churchill High School 3 - BHS 1

Friday, October 25

Varsity Boys Football

Winston Churchill High School 8 - BCC 14
The Churchill Observer- May 2018