Boys swim team prepares for vicious competition season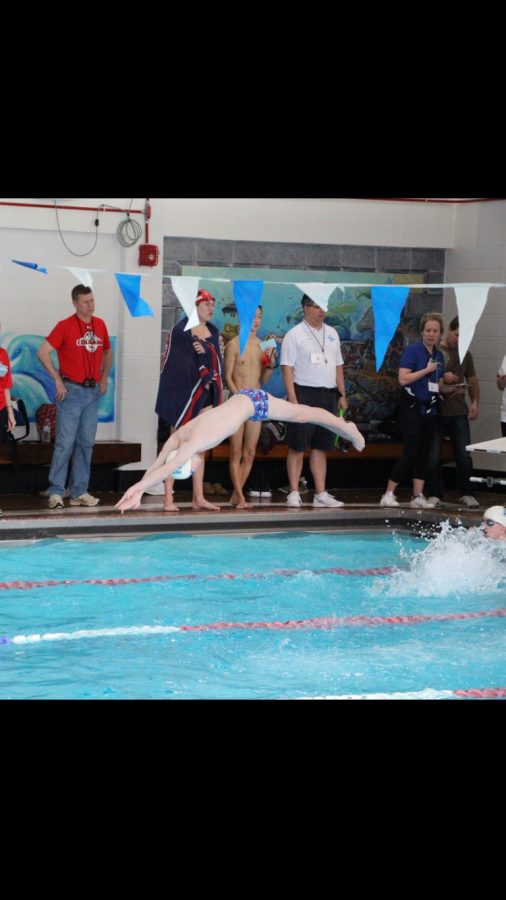 The WCHS boys swim team has had a very historic past, winning the state title the past two years. This year, the team hopes to repeat their past success which will be hard after the graduation of a few key seniors. Even though there will be some growing pains, the team is optimistic and ready for the upcoming season. 
"It's going to be tough but I definitely believe we can win states again this year" senior captain Noah Rutberg said. "Although we lost a few key seniors this year, a lot of returning guys on the team have really stepped it up over the past few months and can definitely make up for the loss of the 2019 class." 
Rutberg is committed to the University of North Carolina Chapel Hill and will be a huge part of the team's success. Several members of the team have been swimming since elementary school and plan on completing their careers by starting a dynasty. 
"It's hard to say if we'll win states again," junior Cameron Barclay said. "We lost a lot of seniors last year but we still have a very competitive team. Winning states is definitely a possibility, but it won't be easy."
The team will be undergoing a difficult season with a tough schedule ahead of them. The toughest of their meets will most likely be Walt Whitman High School, a county rivalry.  
"I think with the capabilities shown from our team throughout the years, we tend to stand above what's expected of us and break boundaries," junior Kevin Yin said. "We have a tough schedule this year but it's nothing we can't handle. Although Whitman is our biggest competitor going into states this year, I strongly believe we have the ability to out do them in the end."
The team will not only rely on their talent and skill this year but will be doing more during practice to stay motivated. The team understands that they do not have the amount of talent as before but that will not stop them from doing everything in their power to win.  
"Although we all don't practice together because we practice with our respective club teams, everyone is still working really hard." Rutberg said. "Just from talking to the other guys, I can tell that everyone's focus and motivation has skyrocketed. I hope I am able to keep the team motivated by working towards all of our end goals, not just one person's."
This year, since the team knows they lack in some areas they haven't in the past, they have to be better in some areas they can control. A few important ones to the team are being good teammates to one another and always giving positive reinforcement. 
"I hope to encourage some of the younger swimmers to keep on staying motivated and driven toward our goals as a team and individuals," Rutberg said. "One way us captains try to motivate is always cheering the team on during races. Not only is it fun, but helps the person know even if they lose, we'll always have their back."
About the Writer
David Malament, Promotions Manager
David Malament is a Promotions Manager with Ryan Meshanko. He spends his free time procrastinating and somehow finishing 99% of his homework in school....