Athletes Signing: Senior Ashley Simpson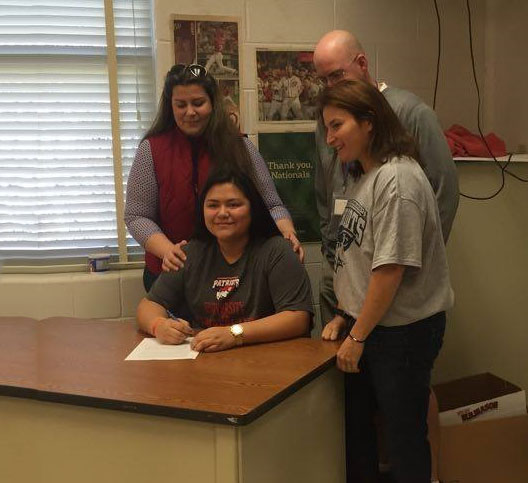 Congratulations to senior Ashley Simpson who committed Dec. 3 to the University of the Cumberlands in WIlliamsburg, KY for lacrosse.
Simpson has been playing lacrosse at CHS since her freshman year and made the All-County second team, All-Division team and was an All-Gazette honorable mention as a junior.
"I chose this school because it has such an amazing environment," Simpson said. "It's a medium-sized school which is perfect for me."
As Simpson prepares for her final season playing high school lacrosse, she has high expectations for the team.
"I want our team to go to states," Simpson said. "We have all the right tools and the mindset as well as an amazing coach. I want us to be the best we can possibly be."
Simpson plans on majoring in physics and monotony in studies of the Middle East and Middle West and intends on having a very successful career at the next level.
"I want to break records for my school," Simpson said. "I want to play my heart out and make my high school coach and my mom proud of me."