Athletes Shouldn't Be Fined for Show of Support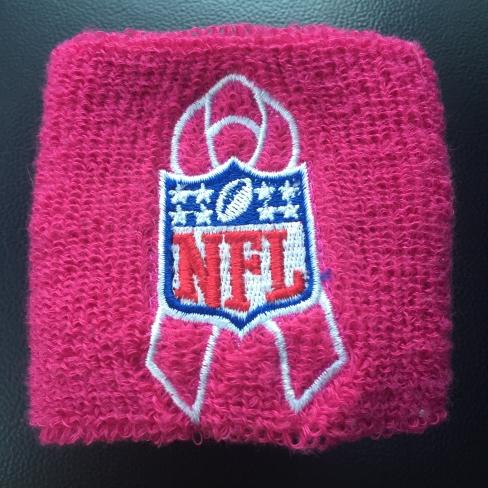 In the real world, supporting breast cancer and domestic violence awareness is seen as honorable.  However, in the NFL, such actions are fine-worthy.
Starting Nov. 1, the NFL will actually penalize a player for showing support of breast cancer awareness.  In the month of October, the NFL granted players the opportunity to wear pink with their uniforms, but outside of October, it is forbidden. This means players will be legitimately scolded for supporting a cause.
Not only is this inexplicable, but it is also hypocritical.  The NFL has continually made its support for breast cancer awareness part of its image, yet the organization continues to fine its players for individually supporting it outside of the designated Breast Cancer Awareness month.
The NFL is notorious for its uniform regulations, but it is not the only league that has leveled penalties on its players.
Unsurprisingly, other professional sports leagues have followed suit in terms of fining athletes for unreasonable reasons.  In years past, the NBA has fined its players for uniform violations like when Michael Jordan was fined for wearing different colored sneakers back in 1996.  However, for the most part, the NBA has been lenient with uniform violation penalties.
The award for the most ridiculous fines still belongs to the NFL.
While in the past the NFL has fined players for uniform violations, it has been taken to new heights under the appalling leadership of Commissioner Roger Goodell.
Recently, Goodell fined three members of the Pittsburgh Steelers for these aforementioned "uniform violations."  These "violations" included players wearing purple cleats to support domestic violence awareness, eye-black with the words "Find the Cure" to support breast cancer awareness and eye-black with words honoring a deceased family member.
Steelers safety William Gay, running back Deangelo Williams and defensive end Cameron Hayward were the subjects of these disgraceful fines.
Gay's mother was killed in a domestic violence incident and he wore the color purple to honor her.  Williams' mother died of breast cancer and he dyed his hair pink in her name. Hayward wrote on his eye black to honor his deceased father.
These players should have been revered for their support, but instead, were slapped with $6,000 fines each.
It has been well documented how superfluous these fines actually are, so why do they still exist? If a league has a uniform policy, it should be in place to prevent players from wearing apparel that gives them an advantage over the other team or wearing something inappropriate.
As sports have evolved, so have uniforms and accessories.  From headbands and wristbands to personalized arm sleeves and leggings, players are now more concerned with how they look than in previous years.
Such accessories have been subject to various penalties, especially in high school sports.  Even wearing a black shooting sleeve with a white jersey is considered a violation in MCPS.   If this shooting sleeve gives an athlete an athletic ease, then the penalty would be reasonable.  However, considering the fact that it is a matter of fashion, the violation seems unnecessary.
As a high school, collegiate or professional athlete, one should have the freedom to wear what they please as long as it doesn't impact the actual game.  Unfortunately, in most cases, doing so results in a lofty sum of money being withdrawn from one's bank account, or a penalty being imposed on the team.