Karim-Duvall commits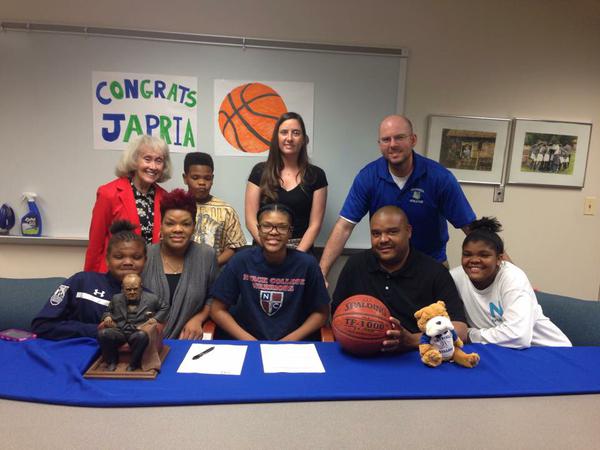 Congratulations to senior Japria Karim-Duvall who committed to play basketball for Nyack College in New York.
Karim-Duvall has been playing for the varsity girls basketball team since her freshman year and became just the fourth player in CHS history to score 1,000 points in their career.
"It seems like yesterday it was freshman year," Karim-Duvall said. "It all went by so fast."
According to head coach Katelyn McMahon, Karim-Duvall has made a tremendous impact on the girls basketball program.
"She is only the second player I have coached to commit to a college basketball team," McMahon said.
Karim-Duvall will play shooting guard for the Division II Lady Warriors.
"I'm getting ready to work twice as hard," Karim-Duvall said.