Wizards struggle to find wins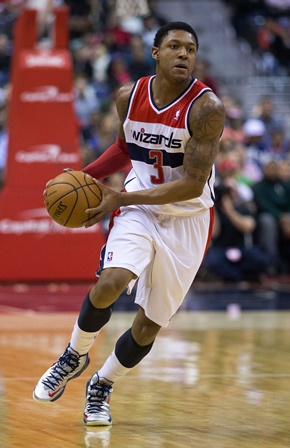 After a great start to the season, the Washington Wizards have fallen into a midseason slump and are having trouble recovering.
The Wizards started off very strong but recently have had trouble finding ways to win, losing 13 of their last 17 games.
With the loss of shooting guard Trevor Ariza during the offseason, the Wizards have struggled when it comes to three point shooting. One of their best outside shooters, Bradley Beal, has faced injuries this year which has been hurting the flow of the Wizards' offense.
"They're in a slump because they have no outside shooting," junior Aditya Sabu said. "They don't have a potent offense without Beal."
Another reason for their losing streak has been the lack of contribution from recent pickups. One of their most recent draft choices was Georgetown alumni, Otto Porter, who has been struggling recently.
According to Sabu, Porter, who was a first round pick for the wizards, is almost considered a "bust" at this point.
The Wizards also can't seem to win a game on the road. They are struggling to find any wins in front of another team's home crowd.
According to a March 2015 article from the Washington Post, the Wizards have not won a road game in 36 days.
The Wizards currently have a record of 34-27 and are in second place in the southeast division. Hopefully, the Wizards can regain their strength and start winning more games before the NBA playoffs begin.