Athlete Commits: Victoria Humphries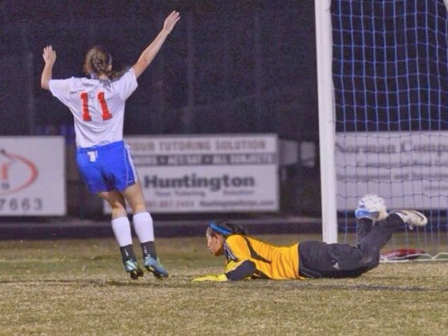 Congratulations to senior Victoria Humphries who recently committed to play soccer at Frostburg State University next year.
Humphries has been playing soccer for 10 years, including four on the CHS varsity team.
"On the field I think the CHS team helped me develop as a player because it made me play smarter and work harder," Humphries said. "On and off the field we were a family, so I developed a lot of great friendships."
Humphries chose Frostburg because of the team's friendly dynamic and the school's close proximity to Potomac.
"I'm really looking forward to playing next year and making new friendships," Humphries said. "I love new experiences, so it should be really fun."