Track and Field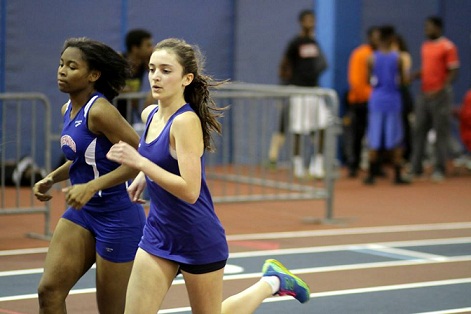 The indoor track team continued its strong season with an impressive showing at the 4A West Regional meet Feb. 6.
The girls, led by senior captain Emma Coleman and junior Lucy Srour, finished third out of 17 teams in the competition.  Coleman finished second in the 300m, while Srour scored a third place finish in the 800m.
"I'm thrilled to have made states," Coleman said.  "It's my first time qualifying for individual events and a great way to end my last indoor season."
The boys placed 10th out of 17 teams and is led by senior Kyle Beatty, first in the county in pole vault, junior Noah Jankel, ninth in the county in 55m hurdles, and freshman Jalen Hill, fifth fastest in the 300m dash in the county.
"Our main strength for our team is our abundance of fast runners and our versatility," sophomore Andrew Zuckerman said.  "We can have any runner do anything."
Some members of the team also qualified for the 4A State Championship meet Feb. 18.