Girls Basketball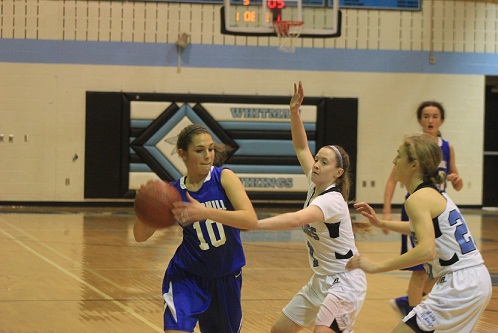 After defeating divisional rival Blair Feb. 7, girls basketball suffered a setback in a loss to Walter Johnson Feb. 11.   Despite the loss, the Bulldogs have managed a respectable 10-9 record this season so far and are 5-4 in their division.
The team's record was mainly because of the leadership role of senior guard and Captain Alex Votaw and the scoring output of junior guard Japria Karim-Duvall.
"When we are focused we are ridiculous on defense and even more so on offense," Votaw said.    "Despite how the games go we always put a lot of points up on the board."
According to McMahon, the team has "stressed defensive pressure" during practice, and it has seemed to paid off, only allowing opposing teams to reach 50 points in five out of their last 10 games.