Wrestling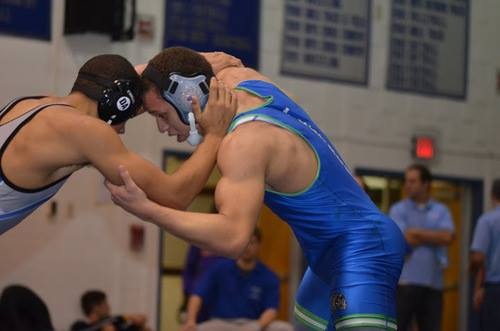 After a difficult 2012-2013 season with a record of 4-10, the wrestling team is preparing for its upcoming season.
Wrestling coach and physical education teacher Timothy Lowe has high expectations for the season.
"Last season we had a list of unfortunate situations and injuries we had to overcome," Lowe said.  "That's all in the past, and this year we have an experienced team with a lot of depth that is determined to succeed."
Lowe's goals for the team this year include winning the division title, which would be the first time since 1998, and placing in the top four in the region to earn a spot in the regional duals and have a chance at the regional championship.
According to senior Hunter Sutton, who won two state championships prior to being injured before last year's championships, the team goal is to be first in the county.
"I'm excited for the upcoming season because I think we're going to have a good team," Sutton said.  "I'm also excited to get back on the mat after missing the last half of the season year.
Key wrestlers this season will be Sutton; regional and state qualifiers juniors James Kalvritinos and Giulian Groce, who also placed fourth in the county tournament, and senior Zach Raizon.  Their first match will be at B-CC Dec. 7.