Volleyball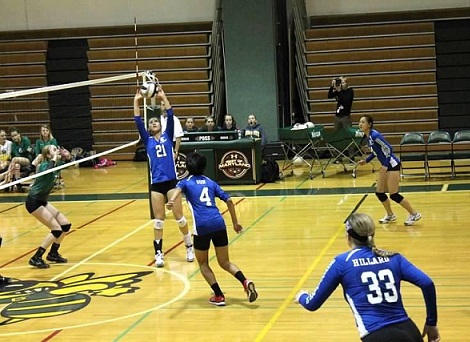 Girls volleyball ended their excellent regular season with the team's first Division championship title since 1986.
The girls dominated with a record of 14-3, but ended their run into the playoffs with a 1-3 loss Nov. 8 in the Regional Finals against rival Wootton.
"I am so proud of how far we've come, and I have a great feeling about how far we are going to go," junior captain Sara Chang said.
The opportunity to finish their CHS careers on top was apparent for many seniors on the team.
"It is senior year so it was obviously a big season," senior captain Meral Culver said. "A lot of other teams knew CHS was a force to be reckoned with and was strong as a one unit."
After a successful season, the Bulldogs look forward to next year's team, despite the loss of key seniors Fanny Chen, Katherine Liu, and captains Olivia Chao, Hillard and Culver to graduation.
"JV has some solid players with a lot of potential, and I know that they will improve in the off season," Chang said.