Field Hockey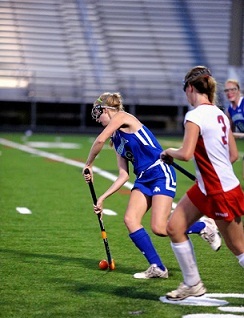 The field hockey team lost to Wootton 5-1 in the second round of the playoffs Oct. 28.
"Woottonwas a really talented team,"junior midfielder Dani Weinberg said. "We left everything on the field and played as hard as we could."
Star player senior right forward Clare Nolan scored four goals over the course of the season, each a game-winning goal.
The team finished the season with a 10-4 record, attributing its success to a close team bond.
"Our biggest strength is that we get along really well and listen to each other, even under pressure," junior captain Carly Kabelac said.