Young softball team faces first round playoff exit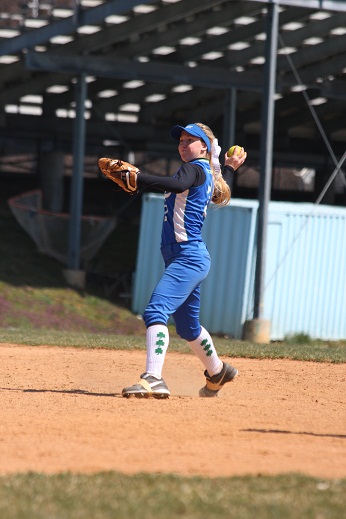 Despite a disappointing regular season and a 3-0 loss to Richard Montgomery in the first round of the playoffs, the girls softball team has high hopes for next year.
After losing to Richard Montgomery by one in the regular season, the team hoped to start the playoffs off strong with a win.
"It was frustrating to lose because we played the best defense we had all year," junior pitcher Nora Cleary said. "We just couldn't get any hits."
A variety of discouraging injuries throughout the season put a significant dent in the team's chemistry, resulting in a 4-10 regular season record. Among those who were injured were senior Katie Jenkins and sophomore Laura Werber. Junior Alexis Tanenbaum missed the second half of the season due to a broken finger, and Cleary could not play for two games after suffering  a back injury.
The team will lose star player Katie Jenkins and fellow senior Amory Tetteh, but keeps many key players, including junior captains Cleary, Alex Votaw and Dana Harris.
"I'm excited for next season," Cleary said. "We will have many players returning."
Coach Jamie Collins pointed at youth for his team's struggles this year and says he expects to see improvements next year—if the players put in the time to prepare.
"We need to have more players play in the off season and attend camps and clinics to improve their skills and knowledge of the game," Collins said.
Votaw has high expectations for next year's team.
"Next year we will work on our team chemistry and give every single practice, play and game 100 percent of our effort," Votawsaid.