Track looks for success at counties, regionals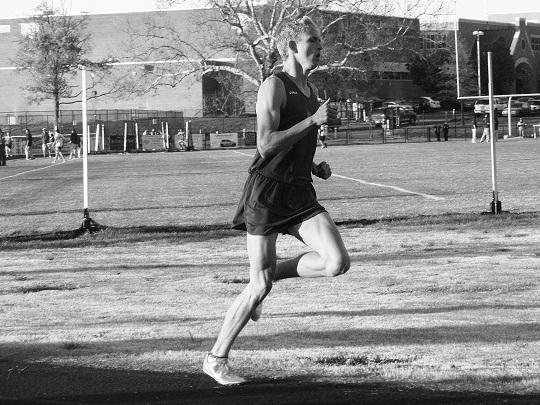 The track team has had an average start to the spring season, with both the boys and girls teams earning 3-2 records. The team is hopeful for future success, as many of the top runners look to be on track to improve through the season.
Seniors Will Conway, Zach Weinstein and Luke Shannon, as well as freshman David Fitzgerald lead the distance runners while freshman sensation Lucy Srour leads the girls. Seniors Nadim Elhage and Joey Kale lead the throwers. Senior Micah Phillips-Spencer is preparing to lead the sprinters with strong upcoming performances.
 
"A lot of the seniors are putting forth their best efforts for this last season," senior Alex Blum said.
 
In the team's Friday Night Spikes meet against Wootton April 13, the Patriots defeated the Bulldogs with relative ease. However, there was a bright spot, as Conway set a new CHS mile record with a time of four minutes and 16 seconds.
 
"While some individuals are realistically seeking state titles and school records, everyone recognizes that it is a team effort," Blum said.
 
Previously, the team performed well at the March 24  Screaming Eagles Invitational. Conway came away with another win in the mile run, followed by Shannon, who took second place. Weinstein took first place in the two-mile run, and Elhage won the shot-put. For the girls, Srour took first place in both the mile and two-mile run.
 
"Our strength as a team really lies in our depth and talent across the board," Blum said. "We are very competitive in distance races, but we are also able to get points from the field events and sprinting races, so while other teams may have stronger sprinters, their distance runners cannot compete with us, so we come out on top."
 
In the first meet of the season, the team had an impressive performance at a dual meet at Gaithersburg High School March 21. Elhage won both the shot-put and the discus. Conway won the mile and two-mile runs, and Jemuel Phillips-Spencer came in first place in the 200 meter dash. For the girls, Srour took second place in the mile run.
 
"It is really important to have these talented runners who lead the workouts and push the rest of the team," Blum said. "At the same time they are able to challenge each other during practice."
 
The team hopes to perform well at counties, regionals and states, all of which occur in late May. In the meantime, everyone wants to maintain a team-oriented atmosphere so as to continue to be successful.
 
"Many athletes feel that the team is best described as a family, embodying the mutual respect and cooperation that allows us to run well while having fun at the same time," Blum said.
 
The team ran in the Viking Invitational at Whitman April 21.