Mango Sorbet says WCHS can be like movies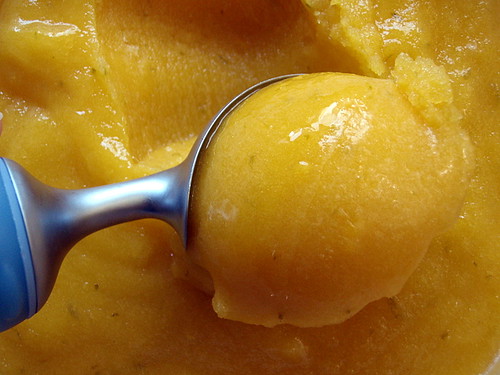 The inspiration for my joining The Observer was undoubtedly because of my favorite movie of all time: "How to Lose a Guy in 10 Days." Now, you might be wondering what a rom-com from 2003 starring Kate Hudson and Matthew McConaughey has anything to do with a school newspaper but for me, it has everything to do with it. After all, the movie's entire premise revolves around journalism (sort of). 
During my freshman year, I took Yearbook but quickly realized that class was NOT for me. After talking to my other friends in the class, the idea of taking Newspaper the next year was tossed around. I had never really considered myself the best writer ever, so I kept the idea in the back of my mind for a while. On some random weekend after this, I was watching "How to Lose a Guy in 10 Days" which aided in my decision-making. Andie Anderson was by far the coolest movie character and to be completely honest I think I wanted to be just like her. And how could I best emulate that in my own life? By joining the Churchill Observer, obviously. 
While this might seem like a totally ridiculous reason to take a class, it ended up being one of the best decisions I have made during my time at WCHS. Newspaper was one of the only classes where I could express my interests and what I wanted to talk about, hence why if you go to my profile on the Observer website you will find multiple pop culture articles. Being in a class with all different grades provided me the opportunity to meet so many people I am grateful to have become friends with. Whether it is going over AP Calc with the juniors before a big test or bonding over a joined love of Taylor Swift and Phoebe Bridgers, Newspaper expanded my circle to a wide range of people which made the class even more fun to go to every day. 
Without even realizing it, being a part of The Observer has better prepared me for the future than I ever intended it to. I can confidently say that it has made me a better writer, a better editor, overall better at working with others and fantastic at In-Design, and who knows maybe that will come in handy one day. I owe all of this to the other people in the class, Ms. Zitnik as well as the past Observer alum I was able to learn from. I had very little experience with editing before I joined Newspaper and I can safely credit my learning to trying to imitate the styles of that year's Editors-in-Chief before I began to find my own style and techniques that I currently use both in and out of Room 243. 
I promised myself that I would not get too sappy in this article, as I am having a hard enough time coping with having to graduate and leave my friends and family, but if there is one thing that this experience has taught me it is to try new things and branch out, just like I did by joining the J. You don't want to leave high school with any thought I wish I had taken that class or I wish I ran for this position because it will be over before you know it and that time will have gotten away from you. If you are debating taking Newspaper or deciding whether or not to stay in it, my piece of advice would be to take it or stick with it because who knows those 45 minutes might just become some of your favorite time of the day. 
As I wrap up my final article for the Churchill Observer at about 1 a.m, I can only think of one thing to say: I am so glad that my obsession with early 2000s rom-coms had an actual positive impact on my life (take that Mom).