Think outside the court: why MCPS needs more unconventional sports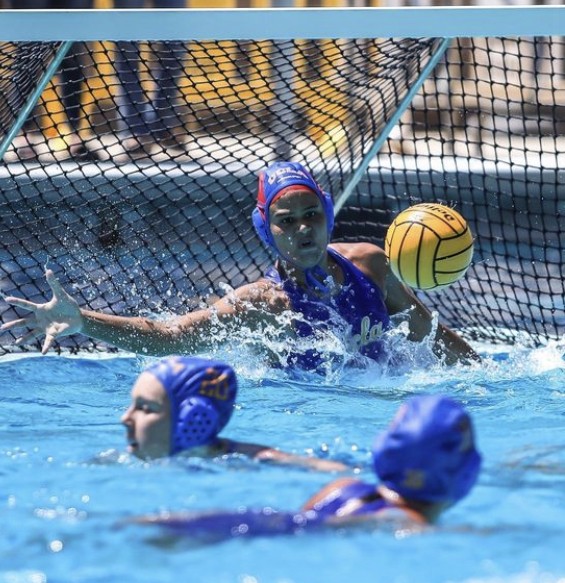 Football, basketball, hockey and cheerleading are some of the most popular sports at WCHS. But also among WCHS's large sport collection stands archery, fencing, water polo and ultimate frisbee, sports that would be considered unusual to some.
Over the last few years, WCHS's athletic program has had success. While girls and boys basketball made it to states the last two years, boys lacrosse won states last year. But for students who don't like some of the bigger sports, it may be time for MCPS to add more unusual sports.
To add a new sport, schools would need to buy equipment, hire coaches, find the proper facilities and allocate funding towards the sport. Schools would need to pay for each of their athletes' equipment, as well as uniforms.
By adding new sports, MCPS would allow many more students to participate in a school-affiliated league with their classmates. Not only would adding new sports to the county give students greater accessibility sports and increased opportunity, but it would also give students more opportunities to play a sport at their school.
Sports like cycling, boxing and table tennis are all individual based sports that would encourage students to support and cheer on their teammates. Sports like rugby, cricket and badminton are group based sports that would give student athletes the opportunity to work together as a team, hence the need to diversify students athletics options.
When students that had originally planned on playing a sport get cut from their chosen team, many try their hand at another sport to satisfy their desire to play a sport for their school and stay active. By adding new and unique sports, it would reduce the need for students to pursue sports through outside organizations which can often be costly.
Surveying the students around the county to see what kind of sports they would like to be added would be a simple solution If polled, students would express their opinions and concerns about athletics around the county and would be able to express why a new sport would benefit them.
Some may argue that schools around the county wouldn't be able to have enough funds to add multiple new sports to their county. A solution to this problem would be turning to the booster club. While it would take multiple amounts of time and hard work to do it, athletes, parents and coaches could raise enough money to add a desired sport.
Not only would the addition of more unusual sports benefit the students, it would also benefit the county and its schools. It would improve the attendance of fans at sports games, give more players the opportunity to be scouted by colleges and improve extracurricular activities, increasing the happiness and health of students in the county. MCPS needs to make the right decision and add more uncommon sports to its athletics lineup.