Second semester schedule changes cause unnecessary disruptions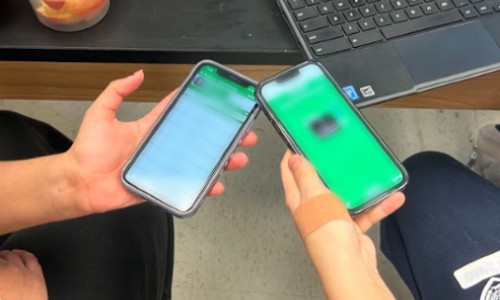 By Brianna Frank, Adverising and Subscriptions Manager
February 21, 2023
January 30th, 2023, the day everyone dreads: semester two schedule changes. Students scramble to find out who their new teachers are and which friends they have in their classes. It feels like the first day of school all over again – except this time- it is in the middle of an already progressing school year. The second-semester schedule change creates extreme amounts of stress and problems for students, teachers and counselors. 
Semester changes are the result of single-semester classes that students can take such as personal finance, law or world military history. The change was created to ensure that those students can fit their new second-semester classes into their schedules. 
Until January 26th, the Thursday before the new semester began, students weren't able to access their new schedules leaving them to go into the second semester blind. As soon as schedules were made accessible, counselors closed off their offices knowing that students would come with complaints or concerns. 
Changing teachers is an issue that immediately comes along with second-semester schedule changes. Some teachers have built up reputations that are known throughout the student body leading students to not like teachers before ever stepping foot into their classrooms. Second-semester schedule changes come along with new teachers and when students don't like their teachers, they go straight to their counselors to request a change. 
Students have been struggling to adapt to their new teachers who have different teaching styles from their first-semester teachers. Different teachers are going to teach differently and while it may be beneficial in some ways to learn to adapt to a new classroom environment, it is not worth disrupting the flow of the school year and student learning.
Students spend six months with semester one teachers which is enough time for the majority of students to make new friends and connect with their teachers. But when schedules change for the second semester, students may end up in completely different classes, which destroys the previous relationships they had created. 
But the schedule changes not only disrupt peer relationships, they also disrupt previously established routines. Different teachers have different expectations of assignments and may assign different amounts of homework. Going from a class where homework is rarely assigned to a class where students are required to complete multiple assignments a night can hinder extracurriculars. 
In a study conducted by the Association for Supervision and Curriculum Development, they found that even small disruptions in the classroom could derail learning. 
The changed order of classes is a prime example of disruptions that can derail learning. Some students are used to certain classes in the morning while others classes are in the afternoon. Changing the order of classes can lead students to not be able to focus in classes they need special attention in. 
Just as students were adjusted to the flow of classes, students were once again met with completely new environments. Therefore, second-semester schedule changes should not happen at the convenience of the small number of students who take single-semester classes.