Conformity in the house tonight for CHS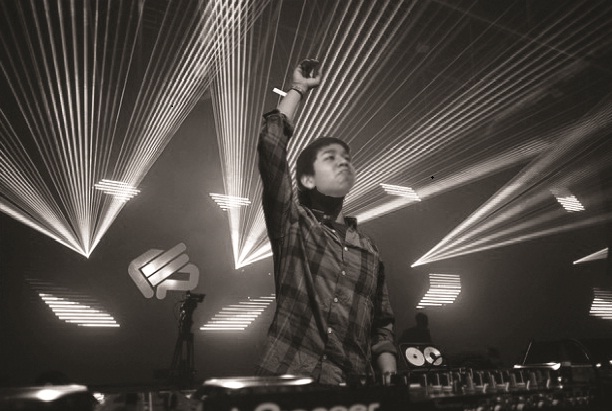 By By Charles Cook, Staff Columnist
December 20, 2011
 I recently saw a news report on television that stated Miley Cyrus made an absurd $25 million in 2009. The anchor went on to say that Cyrus sold 4 million albums that year. Were there really 4 million tweens/teens out there willing to blow their cash on this girl? Was Miley Cyrus's music that superior? I think not.
 Miley's successful teen pop star story happens far too often, meaning something isn't right. I am not convinced that 4 million album sales directly translate to 4 million fans ready and willing to pay to hear this girl sing.
 It seems to me, instead, that teens prefer to follow social trends in music rather than the music itself. Teen music trends range anywhere from the shrill shrieking of Justin Bieber to the club-pounding bass that electronic artists such as Avicii produce.
 This got me thinking. Teen music trends are caused by the typical teenager's fear of social rejection and not an actual and valid appreciation of the music.
 Everything is a business, including the music industry. If all record labels have to do to sell albums is get teens to follow their new trend instead of actually creating good music, then that's all they will do. We could be at the end of an era in good music.
 Furthermore, although every music genre will have its devout followers, seemingly half of every fan base is composed of the average teen just following his or her friends. What posers.
 A prime example of the disastrous effects of these mass music trends is the result of a huge emergence of a musical technique known as auto-tune. Whether you hear it from artists as "rebellious" as Ke$ha or the rappers like the high-pitched T-Pain, almost every artist nowadays has taken his or her shot at an auto-tune song at least once.
 I say this with complete honesty: every auto-tuned voice sounds the same. I don't know if it's due to the fact that all of Kesha's songs are about how much she loves her absurd lifestyle of partying and drinking, or that she sings in the almost exact same auto-tuned melody in each track, but telling the difference between that woman's songs is more difficult than the taking SAT.
 Kesha's auto-tune "music" is living proof not only that most of today's artists lack originality, but that teens will still follow their music, regardless of their all too apparent lack of talent.
 Maybe our current situation in music means that our parents aren't completely wrong when they call our music senseless garbage.
 Next time you are listening to pop music on the radio, or are blasting a bass filled rap song through your ear bud headphones, stop and ask yourself, do I really enjoy this music, or am I just listening to it because everyone else is? Conformity is never the answer. Rebel against the system, CHS.