American Sign Language Honor Society focuses on outreach and awareness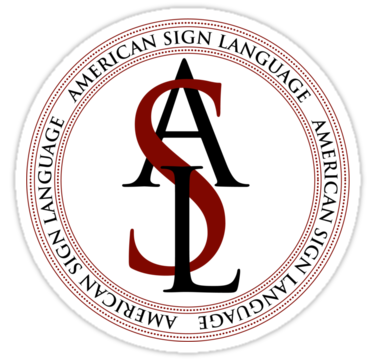 One of the world's most unique languages has amassed a large community within WCHS. The American Sign Language Honor Society has been a big part of the language department at WCHS since 2006, educating many about sign language's importance and special culture. This past week, the society put together a workshop on how to properly utilize ASL beyond the classroom, one of the first steps the society has taken towards their main goal this year.
"The mission of the society is primarily to seek out and enrich the learning experience of students studying ASL," junior Kaleigh Punda said. "We want to further enhance not only our knowledge of ASL, but other people's too and get the community involved."
At the meeting, the society focused on deaf culture. Life is extremely different for those who cannot hear, making their typical customs unique. The workshop focused mainly on how to properly greet and communicate with someone who speaks ASL. 
It is important to treat those who are hard of hearing with utmost respect and understanding, so the society made sure to spend time during the workshop making sure to teach members how to do so. 
"At the meeting each member (or officer) presented a slideshow in a breakout room about what you should do if you meet a deaf person," senior Dalila Zamudio said. 
The society also went over some of the basics of ASL, focusing on common phrases and other fun things to keep members engaged. 
"We also showed them how to sign the alphabet and taught them how they could sign their name," Zamudio said. 
The society carries importance to each member, serving as a unique window into the typically hidden culture of ASL speakers. Each member feels connected with the language, and eager to educate others about ASL as a language. 
Zamudio herself began taking ASL her freshman year, learning the language and eventually joining the ASL Honor Society. 
"I always thought ASL was a very cool language to learn and I wanted to learn a language from scratch because I've been taking Spanish since middle school even though I'm fluent." 
At typical meetings, the society discusses how they can improve their outreach. Their main goal has always been to increase awareness regarding ASL, and each meeting becomes a discussion where every member works towards achieving their goal. 
"At meetings we discuss how we can continue to learn and what we can do for the community so more people are involved in things like ASL and understanding deaf culture," Punda said. 
Currently there are about 30 members in the honors society, and they are always looking for newcomers. There is so much to learn about ASL, and the honors society is the perfect place to do so. New members will find that they are making a difference in their community helping educate WCHS about the intricacies of ASL and its own culture. 
"The society to me means that we're coming and working together like a family to spread knowledge and importance of ASL," Zamudio said.