2021 Grammy Awards show celebrates artists during COVID-19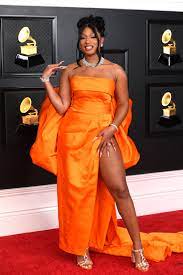 Every year music fans gather around their TVs to watch their favorite award show of the year: The Grammys. This year Trevor Noah, popular millennial talk show host, hosted the show.  
Many of the nominees this year were quite controversial, as there were some artists who were publicly pretty disappointed about the nominees. The Weeknd publicly announced he will be boycotting the The Grammys. He had a list of 2020 hits yet not one Grammy nomination. 
The show began with Harry Styles performing his hit song "Watermelon Sugar." The English superstar was nominated for Best Pop Vocal Album for "Fine Line," Best Music Video for "Adore You" and Best Pop Solo Performance for "Watermelon Sugar." Styles won Best Pop Solo Performance for "Watermelon Sugar.". This was Styles' first Grammy award.
This year's concert styled show was appreciated by many as people have been missing that aspect of life this past year. This Grammys took us back to standing in crowded theaters listening to our favorite artists. 
Some honorable mentions as far as performances go were Billie Eilish, DaBaby, Dua Lipa and Post Malone. DaBaby and Roddy Rich performed their hit "Rockstar" with a historical and modern twist and some interesting harmonies. Post Malone'sperformance of "Hollywood's Bleeding" was passionate and intense. 
Bruno Mars gave an outstanding performance tributing Little Richard. Mars' ability to transform his voice from his usual pop vibe was admirable. Brandi Carlile tributed John Prine while Lionel Richie also sang a tribute to Kenny Rogers. Prine, Rodgers and Little Richards both passed in 2020. 
Giving an outstanding live performance is one of the most impressive ways an artist can demonstrate their talent. It is not hard to autotune and curate a perfect sound in the studio but to have natural talent is what I believe to be truly Grammy worthy. 
Best New Artist has been controversial over the years but this year's winner was no surprise. Megan Thee Stallion has swept the charts with hits like "Body", "Savage" and "Hot Girl Summer" in 2020 and made a name for herself. Best Rap Song went to Megan as well featuring Beyonce. Megan Thee Stallion and Cardi B performed their hit "WAP" with easily the most talked about, scandalous performance of the night. 
The Grammys this year will certainly go down in history as the most innovative yet entertaining show yet. I look forward to seeing how other award shows modify their style due to COVID-19.