Young Artists Music Society connects aspiring musicians virtually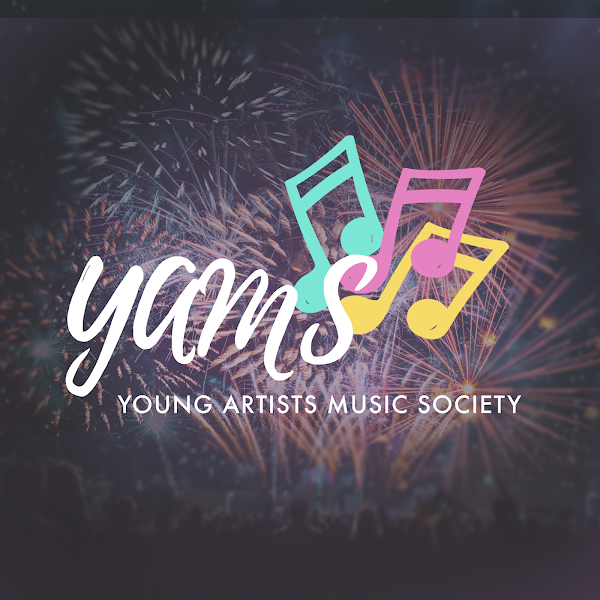 Music has provided an outlet to inspire, uplift and connect people, even during a time when it is not safe to be physically close to others. It can serve as an escape, and with the help of the Young Artists Music Society, the opportunity for students to share their love of music from the comfort of their homes is readily available.
The Young Artists Music Society (YAMS) is a student-led nonprofit organization with a goal of providing access to free music education and concerts in the DMV area. WCHS sophomore Lucy Chen, the President and creator of YAMS, has been playing the piano since she was four years old and her love of music is what inspired her to create the group.
"When I finished middle school, I really began to see how sharing music can inspire and bring joy to others," Chen said. "A group of me and my friends first reached out to senior centers to perform… In the summer of 2019, I founded Young Artists Music Society and expanded to a broader group of music lovers to join and perform."
Since then, YAMS has held performances at senior centers and for other people who have limited access to concerts. However, Chen and her team had to adapt to the pandemic by taking their performances online and introducing a new service to the community: free virtual music lessons.
"Last March, when the lockdown first started, the YAMS team and I realized that, although we couldn't host in-person concerts anymore, we could still help people explore music virtually," Chen said. "In a time where schoolwork was asynchronous and students rarely got to interact with others, we worked to provide a virtual platform where kids could learn about the different aspects of music, relax and get to know each other better." 
In addition to providing music lessons for intermediate students, YAMS has a program called  "Connect with Music" that was created to introduce elementary school students to music education. In these lessons, high school volunteers play songs for the younger students to interpret as well as teaching music theory and explaining musical genres through interactive activities.
"The goal of our program is to help kids explore the musical world and connect with other elementary schoolers," Chen said. "It also provides a great opportunity for high school volunteers who would like to share their music and contribute to the community."
In a typical year, YAMS performances would be held at the Village at Rockville, a local retirement community, or Montgomery Mall, but this year their concerts found a new home: YouTube. 
"Having these virtual performances once every few months is a great way to connect our community through music and fun (and a great way for musicians to show off their skills virtually!)" Chen said. 
So far, the organization has held four virtual concerts for senior citizens, YAMS members and other viewers to enjoy. On Feb. 13, 2021, YAMS streamed a virtual Lunar New Year concert in celebration of the holiday by performing with varying traditional Chinese instruments. 
"The Lunar New Year concert in particular was important to me and a lot of other YAMS musicians because we got to share our culture and tradition with senior citizens and other members around our community, even if we couldn't celebrate the Lunar New Year in-person," Chen said. "There is a famous saying: Music has no nationality. It was our pleasure to bring all types of music to our audience and make this great connection to people with a variety of cultural backgrounds."
Moving forward, YAMS aims to continue to connect the community through the power of music whether it be in-person or virtually. For more information about the group visit their website https://compassionbridgecorp.org/yams/ or follow their Instagram @youngartists_ms. 
"YAMS provides a platform for students of all ages," Chen said. "We share our love through music with our community, and we give music lessons to young kids who like to pursue more music knowledge, and older kids also have a chance to join us and build confidence and leadership. We sincerely welcome all musicians to join us to share our love with our community."