iPhone 7: Worth $700?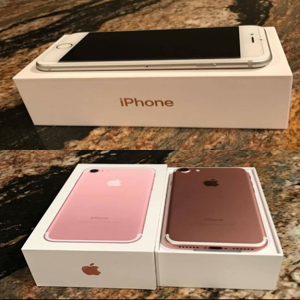 After the recent unveiling of the iPhone 7 and iPhone 7 plus on Sept. 7, many CHS students are purchasing the new apple products.
As with any new piece of technology, students have differing opinions on the new phone and its features. However, most perspectives seem to be positive.
"It is great, but has a few flaws in it," freshman Alex Smelson said.
One of the most popular new features on the iPhone 7 is the improved camera. The iPhone 7 plus has two cameras, while the iPhone 7 has only one. Both of the phones' cameras' quality and stability is improved compared to older phone models, which allows for clearer pictures even if your hands are shaky.
According to senior Erin Huang, the camera produces better quality pictures than the camera on older phones.
In addition to having better cameras, the new phones are water resistant and include a new home button. These new features have proven to be practical and helpful to students.
"I drop my phone in the water a lot because I swim," Smelson said.
While this is another positive addition to the iPhone 7 and 7 plus, there are some drawbacks to them as well, including the removal of the headphone jack. In order to use headphones that have to be connected to a phone without the use of bluetooth, a special adapter must be inserted into the phone.
According to Huang, she does not like the removal of the headphone jack because the adapter for headphones does not allow the user to charge their phone while listening to music.
In addition to the lack of a headphone jack, students were also unhappy with the new home button, which has a different feel than the older iPhones' home buttons.
According to Huang, if there was anything she would change about the new iPhone, it would be to put the headphone jack back in, make the phone sturdier, and to change the home button. However, she still rates the new iPhone an eight out of ten.
Despite the few controversial additions to the phone, some students still prefer the newer models to their old phones.
"I had an iPhone 6 before I got my 7," Smelson said. "My old phone was slower and was not waterproof."
The early buyers of the phones would recommend purchasing the iPhone 7 or 7 plus to other CHS students.
According to Bush, she would definitely recommend her iPhone 7 to others "because it's a lot faster and has some great new features."